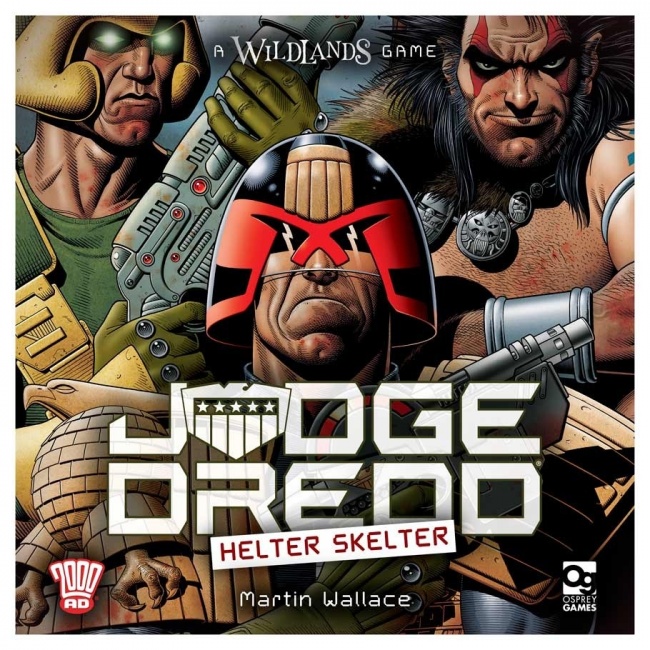 Osprey Games will release
Judge Dredd: Helter Skelter
miniatures board game into stores in October.
Judge Dredd: Helter Skelter is a new miniatures board game that utilizes Martin Wallace's Wildlands rules set in the world of 2000 AD (see "Review: 'Wildlands' (Board Game)"). In this game, the multiverse has shattered into fragments and four factions from different time periods are trying to find them. Each of the shattered fragments links the factions back to their own universe, but their plight doesn't concern Judge Dredd. It doesn't matter where you came from, you still have to respect the Law!

The game box comes with 20 unique ink-washed miniatures, 188 cards, a double-sided playing board, counters, and tokens. It is for two to four players, ages 14 and up, and plays in 30 to 60 minutes. Judge Dredd: Helter Skelter will retail for $85.00.
Osprey Games released two expansions for the Wildlands board game earlier this year (see "Martin Wallace's 'Wildlands' Unveils 2019 Expansions")