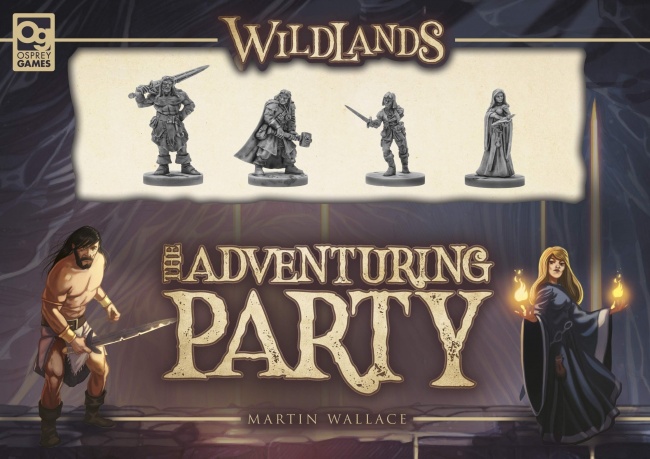 Osprey Games has shared information on two upcoming expansions for Martin Wallace's
Wildlands
fantasy skirmish game.
The game was released in October (see "Review: 'Wildlands' (Board Game)") and has already added a faction, The Unquiet Dead, which can be used as both a playable faction or as non-player characters.
A new series of characters will be released on March 19: The Adventuring Party. The faction pack brings four classic archetype heroes to the game: a thief, a wizard, a cleric, and a barbarian. These characters do not like being left out of the action, and they will invade the game whether someone is playing them or not, stealing crystals and punching anyone who gets in their way. The four miniatures come with a 35-card activation deck and encounter rules for using them as non-player characters. MSRP is $25.00.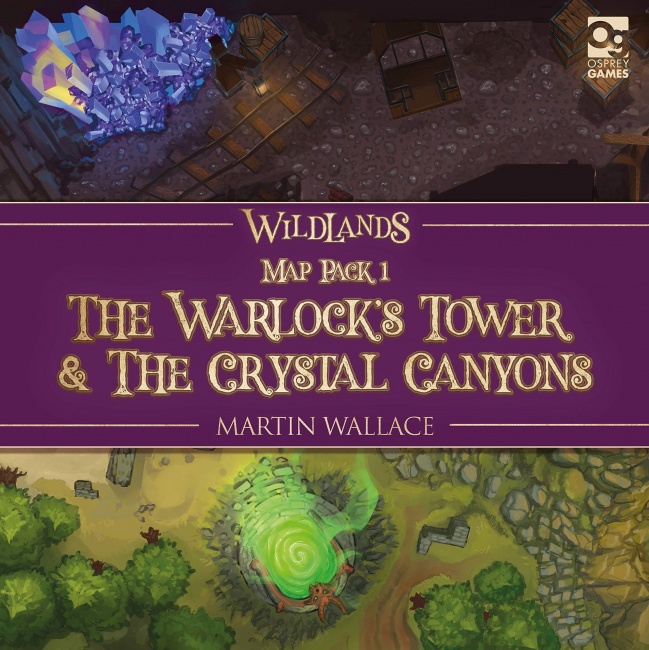 The
Wildlands: Map Pack 1: The Warlock's Tower and the Crystal Canyons
is a new double-sided board for the game, adding two new environments for exploration. There will be new opportunities and obstacles (portals, sunken quarries). The expansion is usable with the faction expansions. MSRP is $20.00. Release is planned for May 21. As an expansion, it requires the base game to play.