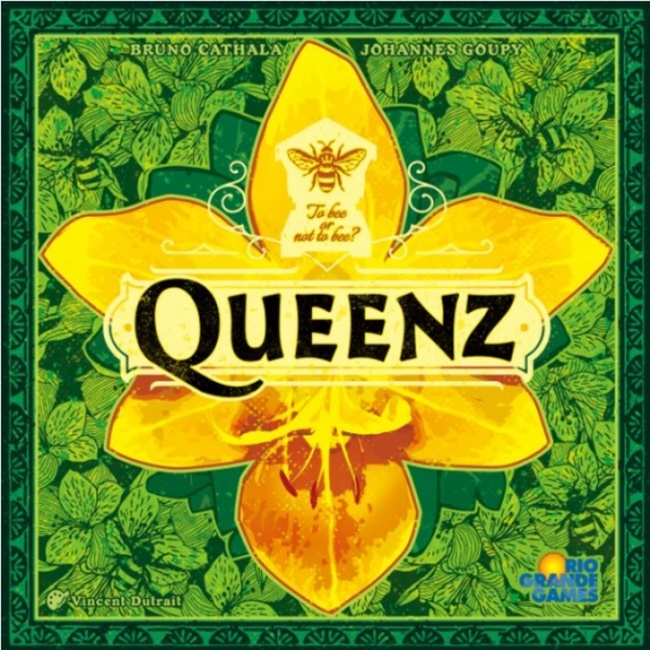 Rio Grande Games unveiled
Queenz
, a beekeeping board game, for release in October.
In Queenz, players take on the roles of beekeepers trying to attract bees to the blooms in their fields. The goal of the game is for players to produce the most valuable colors of honey tokens by adding new flower tokens to field tiles and creating Hive tokens. Players take turns adding blooms to their warehouse or pentagonal tiles to their fields until one player adds a fifth tile to a field, which ends the game. Players then count up their victory points, and the player with the most victory points wins the game.
Queenz is for two to four players, ages eight and up, and plays in 20 minutes. It will retail for $49.95.
Rio Grande Games also announced Robin of Locksley for a November release (see "Rio Grande Games Reveals 'Robin of Locksley' ").