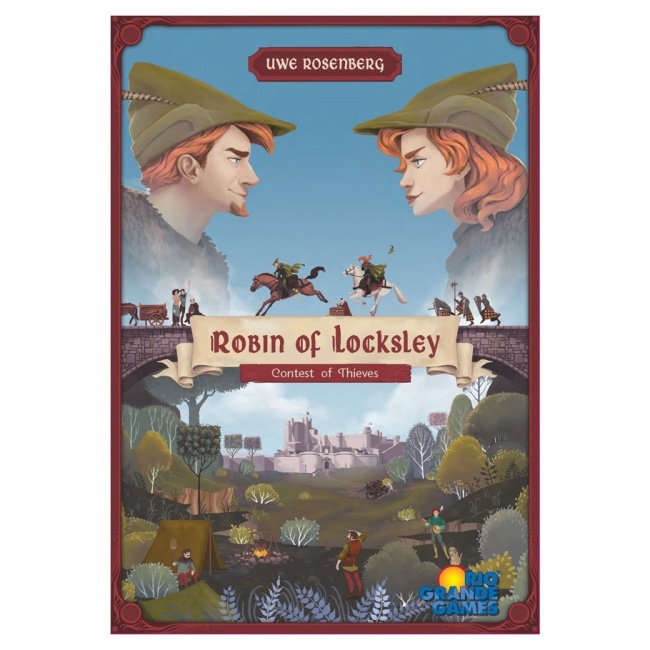 Rio Grande Games will release
Robin of Locksley
, a tile-looting board game, into stores on November 15. This game was designed by Uwe Rosenberg who has created several hit board games including
Agricola
and
Caverna: The Cave Farmers
(see "
Mayfair Announces Revamped 'Agricola' Line
", and also, "
Mayfair to Distribute 'Caverna'
").
In Robin of Locksley, players take on the role of a Robin to steal from the rich Norman lords in an effort to free King Richard the Lionheart. The goal of the game is to gather same-color loot tiles and sell them as loot collections for gold. Players use the gold to move their Robin around an outside race track, and the Robin that circles the track twice wins.
This game is for 2 players, ages 10 and up, and plays in 30 minutes. Robin of Locksley will have a MSRP of $34.95.
Rio Grande Games also released Puerto Rico Deluxe Edition in August (see "Rio Grande Games Announces 'Puerto Rico Deluxe Edition'").