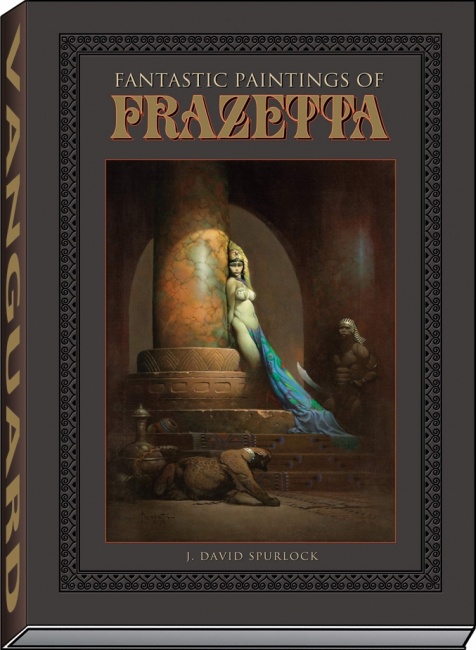 Vanguard Publishing will release
Fantastic Paintings of Frazetta
, an art book dedicated to the fantasy work of Frank Frazetta, in April 2020.
Frazetta was a Hugo Award-winning artist who helped shape fantasy heroes such as Conan, Tarzan, and John Carter; his works included numerous comic books, movies, and album covers. Fantastic Paintings of Frazetta, authored by J. David Spurlock and with commentary by Frank Frazetta Jr., is a 10.5" by 14.625" hardcover coffee table size book that is chock full of images. It will be 120 pages in length, and retail for $39.95.
This volume is part of a series of Frazetta art books produced by Vanguard in partnership with the Frazetta Museum (see "Big Books of Frazetta Oil Paintings").
Frazetta's work has never been more popular. In May, Heritage Auctions put one of his most iconic paintings, the cover for this volume, on the block (see "Frank Frazetta's 'Egyptian Queen' On the Block"); eventually selling it for $5.4 million.