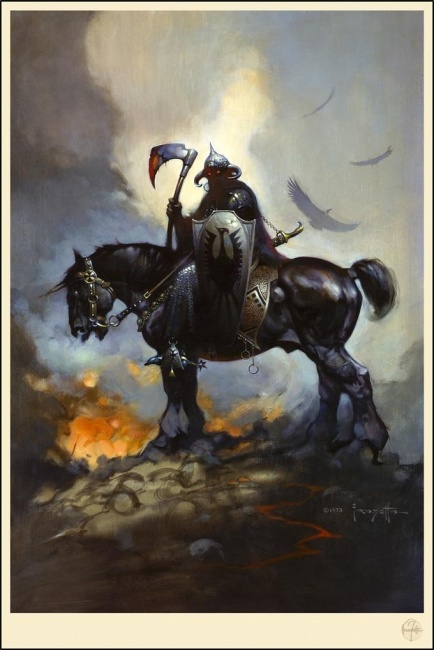 The Frazetta Museum has partnered with Vanguard Publishing to produce a new series of art books featuring some of the famed fantasist's best-known paintings. The publisher has been photographing work for the new books for more than a year now, but details on the format, cost, and publication date have not yet been revealed.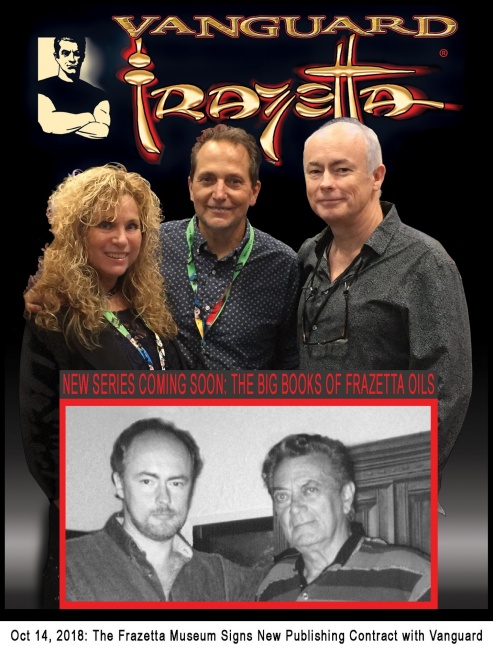 Frank Frazetta himself originally inked a deal with Vanguard in 2010, shortly before his unexpected death (see "
Frank Frazetta R.I.P.
"). Under the deal, Vanguard has released several sketchbooks (see "
'Frazetta Sketchbook'
") and collections of Frazetta's work for men's magazines and romance comics (see "
'The Sensuous Frazetta'
"). The new agreement is between Frazetta Museum head Frank Frazetta, Jr., and Vanguard.
Frazetta's paintings and artwork remain enduringly popular. In August, Escape on Venus, Frazetta's artwork for the 1974 edition of the Edgar Rice Burroughs novel, went under the auction hammer for $660,000. A painting of one of Frazetta's most recognizable characters, Death Dealer, went for nearly $1.8 million in a May auction (see "Original Art Records Set").