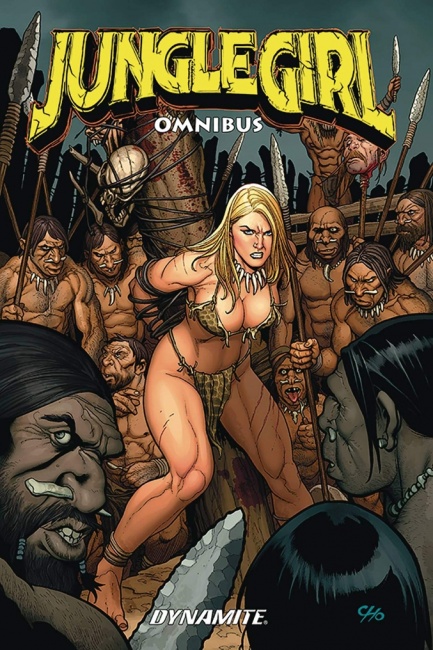 Dynamite will release
Jungle Girl: The Complete Omnibus
, a complete collection of Frank Cho's
Jungle Girl
comics, in March 2020.
The Complete Omnibus features all three seasons of the Jungle Girl comic books in one trade paperback. This book tells the story of Jana the Jungle Girl who lived on the island that time forgot until a group of intruders arrived in need of rescue. Her race to save them triggers a chain of events that reveals more about the true nature of both the island and Jana, herself. It is written by Frank Cho and Doug Murray, and features art by Frank Cho, Adriano Batista, and Jack Jadson. This 392-page full-color trade paperback will retail for $39.99.
Frank Cho's talents will also be featured in AWA's Fight Girls #1 coming out in 2020 (see "Preview: AWA's Four Launch Titles").