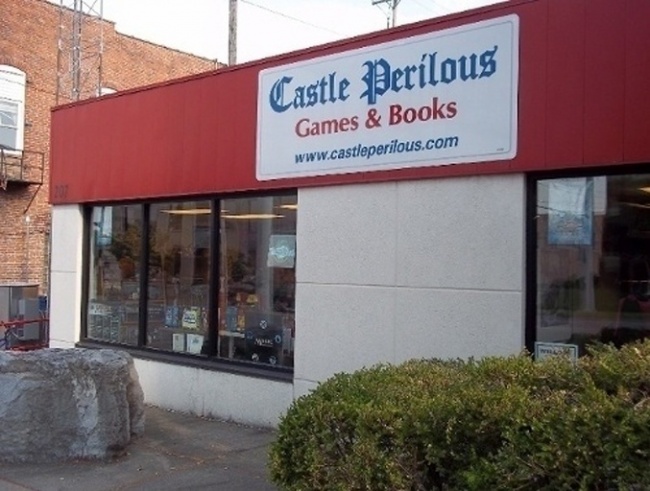 Rolling for Initiative is a weekly column by Scott Thorne, PhD, owner of Castle Perilous Games & Books in Carbondale, Illinois and instructor in marketing at Southeast Missouri State University. This week, Thorne offers even more predictions for the decade to come.
Well, we are half way through the first month of the year with only 50 weeks remaining until Christmas. Since I have already put forth six predictions for the next decade (see "Rolling For Initiative -- Three Predictions for the Next Decade"), here are four for this year.
Wizards Drops Transformers. I know I said this would happen sometime this decade, probably in the next three to five years, but now I expect to see it happen this year. Sales of the Transformers TCG and searches for it on Google peaked soon after its release in the summer of 2018 and have consistently trended down ever since. In addition, Wizards released the $199.99 Energon Edition for the game last November (see "Wizards of the Coast Unveils 'Transformers TCG: Wave One Energon Edition'"), limiting sales of the set to one per person. Soon after that, Wizards sent out a code offering a discount on the set to retailers that had run Transformers' events and, when we redeemed ours, we found we could purchase two sets instead of one (unfortunately we only had a code to apply to one of them) and the Edition remained readily available two months after the release date. Since Wizards has not offered codes to stores for its other direct to consumer sets and the previous DTC sets sold out almost immediately, it does not bode well for the long term future of the game.

FedEx Loses Market Share (and maybe sells out to Walmart). Just before Christmas, about two weeks before in fact, Amazon gave FedEx early coal in its stocking by forbidding third party Amazon sellers to use FedEx to deliver their orders, effectively cutting FedEx off from the largest delivery site on the web. Last year, UPS delivered about 4.5 billion packages, FedEx around 3 to 3.5 billion and Amazon 2.5 billion. That's a lot of parcels shunted around and, without FedEx competing on its platform, expect Amazon delivery to pick up a lot of the third party shipping on its site. Additionally, while UPS and Amazon have both invested heavily in ramping up their delivery systems with new technology, FedEx spent much of its capital developing new tax avoidance strategies, which, while saving the company money in the short run, did little to position it as a competitive delivery service for the future. I expect to see FedEx drop below Amazon in parcels delivered to the point where the board starts shopping around for a buying for the company which would prove a perfect fit for Walmart. Consider the following: Walmart is going head to head with Amazon and already has dominance in the brick and mortar realm but loses to Amazon online, especially in delivery where Amazon can take advantage of USPS and UPS, as well as its own delivery system. Walmart needs its own in-house delivery system to match Amazon and FedEx is well set up, with tech expertise from Walmart, to provide that.

More Industry Consolidation. I don't think the Industry will see any more game companies joining up with Asmodee NA as that company's organizational structure seems pretty stretched out now, though I was impressed with how few of their evergreen titles stayed out of stock over the holiday selling season. I do expect to see another organization similar to Asmodee start absorbing smaller companies by the end of the year, as most single person or small operations seem to prefer the excitement of development of new games rather than the work of managing a company and making sure your product stays in stock.
So, there you have 'em. We'll see how well I did come January 2021.

The opinions expressed in this column are solely those of the writer, and do not necessarily reflect the views of the editorial staff of ICv2.com.