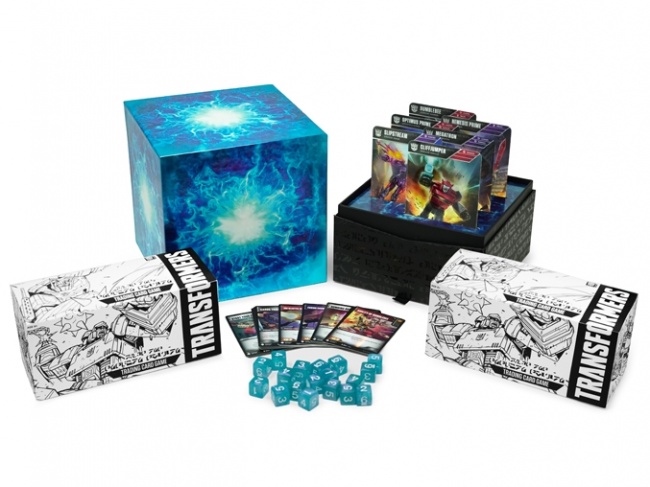 Wizards of the Coast will release
Transformers TCG Wave One: Energon Edition
, a limited edition direct-to-sale set, on December 2.
The Wave One: Energon Edition is a limited edition set to celebrate the first year of Transformers TCG. Similar in spirit to Magic: The Gathering's Mythic Edition products, Wave One: Energon Edition will come with brand-new art and foil cards packaged as a high-end collectors box (see "Wizards of the Coast Will Sell 'Magic: The Gathering Throne of Eldraine Deluxe Collection' Direct-to-Consumer").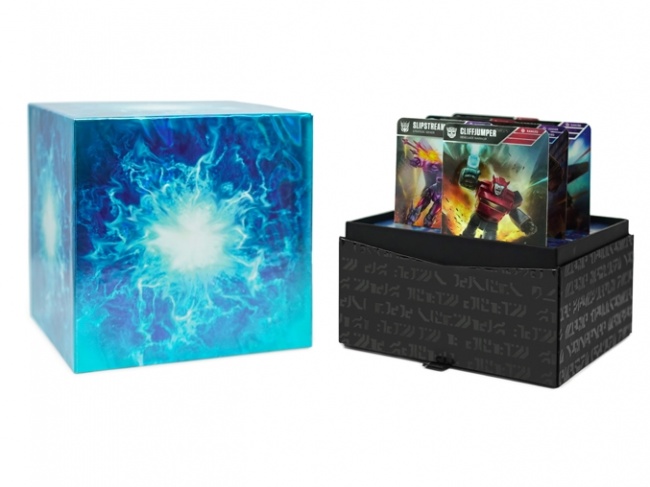 Wave One: Energon Edition
comes with the following:
Six of Wave One's characters printed on semi-transparent plastic cards with brand new art: Optimus Prime, Battlefield Legend, Megatron, Living Weapon, Cliffjumper, Renegade Warrior, Slipstream, Strategic Seeker, Bumblebee, Legendary Warrior, and Nemesis Prime, Dark Clone.
Three foil copies of each Battle Card for each of the six characters: Agility of Bumblebee, Bombing Run, Cargo Trailer, Fusion Cannon of Megatron, Ion Blaster of Optimus Prime, and Start Your Engines.
It also comes with 18 Energon Cube Damage counters, 30 Wave 1 Booster Packs, and 2 storage art boxes.
All the cards are housed in a foil Energon Cube box, and its lid has a display configuration for the character cards.
Transformers TCG Wave One: Energon Edition will be available for $199.99.
Click on Gallery below to see full-size images!