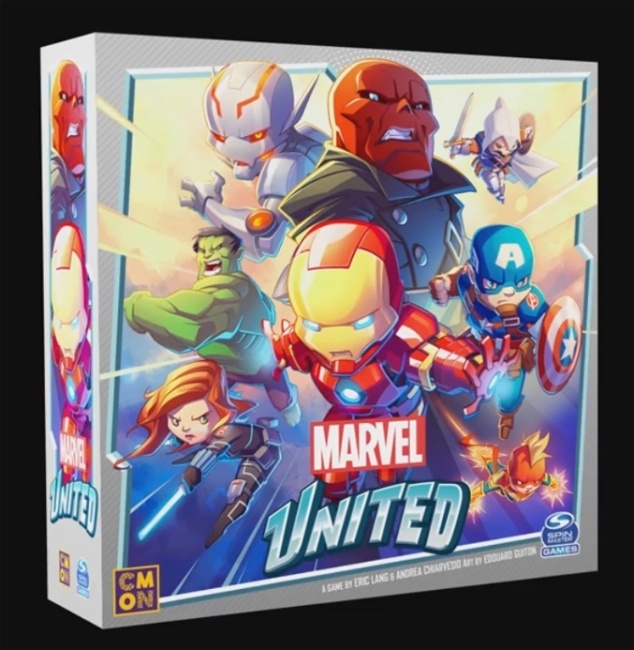 Spin Master Games and CMON will collaborate on
Marvel United
, a new board game, the companies announced. Spin Master Games has previously published games under the Marvel Universe license (see "
'Five Minute Marvel,' 'Hail Hydra,' Dirty Dough'
").
The announcement offered very few details on the new game, which will be launched on Kickstarter, other than the premise. In Marvel United, the heroes of the Marvel Universe team up to defeat Earth's most dangerous villains. There were also a few miniatures that will be included in the game box, which have a more kid-like cartoonish look to them than the usual CMON brand miniatures. This may indicate that Marvel United will be targeted at a younger, family audience.
Click on Gallery below for full-size images!