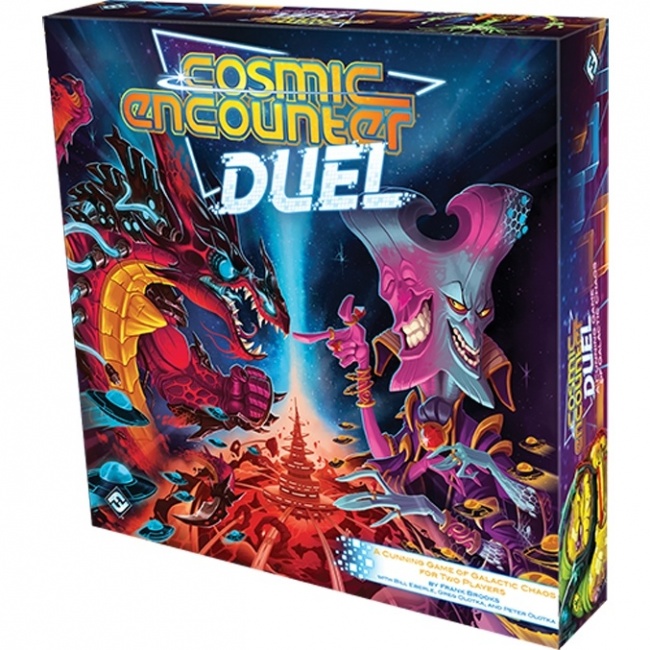 Fantasy Flight Games revealed
Cosmic Encounter: Duel
, a new standalone game in the
Cosmic Encounter
universe
(see "
'Cosmic Encounter' Gets New Standard Edition
")
, for release into trade in April 2020.
The Cosmic Citizenship Council is allowing a new alien species to join their body, but there two candidates that have been informed that they were accepted due to a clerical error. The only way to resolve this is to pit the two candidate alien species against each other in a fast-paced one-on-one battle for the right to become a Certified Civilization. Players take on the roles of the species, and use colorful ships, hidden tactics, and unique abilities to fight for control of a minimum of five planets to win the game.
Cosmic Encounter: Duel supports up to two players and will retail for $39.95.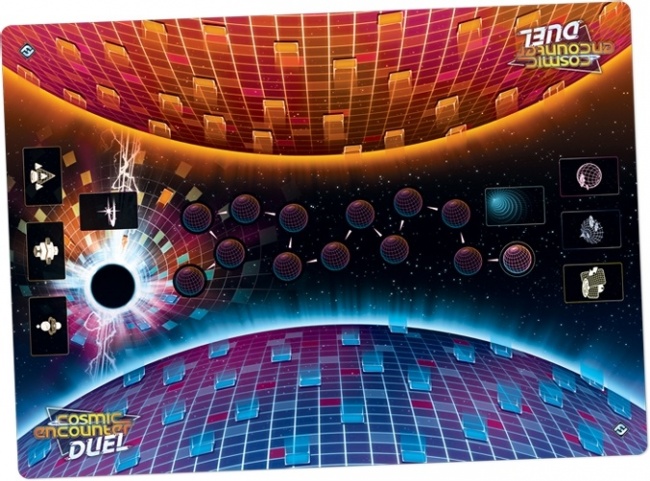 Alongside the release of the game, Fantasy Flight Games will also release a 26" by 36"
Cosmic Encounter Duel Gamemat
with original artwork and a slip-resistant rubber backing. The gamemat will retail for $29.95.
Fantasy Flight Games also announced Secrets of the Crucible for the Genesys RPG (see "'KeyForge' Universe Comes to 'Genesys RPG' System.").
Click on Gallery below for full-size images!