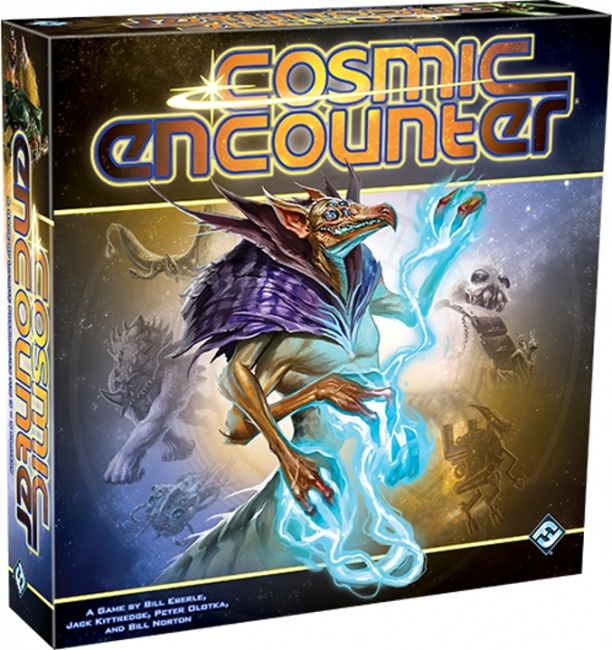 Fantasy Flight Games will release
Cosmic Encounter 42nd Anniversary Edition
in Q3. The new printing will become the standardized version for the game when it releases.
The classic sci-fi strategy game has players tale the role of an alien race attempting to colonize five foreign worlds. Each alien race has a unique power, which they can use as they engage the dominate species of the planets they wish to colonize. Will the two species negotiate a peace or begin a conflict? Of course, other players can weigh in on the encounter, with their own alien powers, artifacts, reinforcements or weapons. The new edition includes a revised rulebook and quick-start guide invoke the nostalgia for the original game. There is a new species, Demon, that joins the line-up of aliens (previously only available at Cosmic Con). New Cosmic Combo cards offer players new ways to customize their games. The new edition will remain compatible with all existing
Cosmic Encounter
expansions.
The game is for 3 – 5 players, ages 14 and up, and plays in 1 – 2 hours. MSRP was not announced.
Cosmic Encounter,
designed by Bill Eberle, Jack Kittredge, Bill Norton and Peter Olotka, was first published in 1977 by Eon.
See multiple game images in the Gallery below!