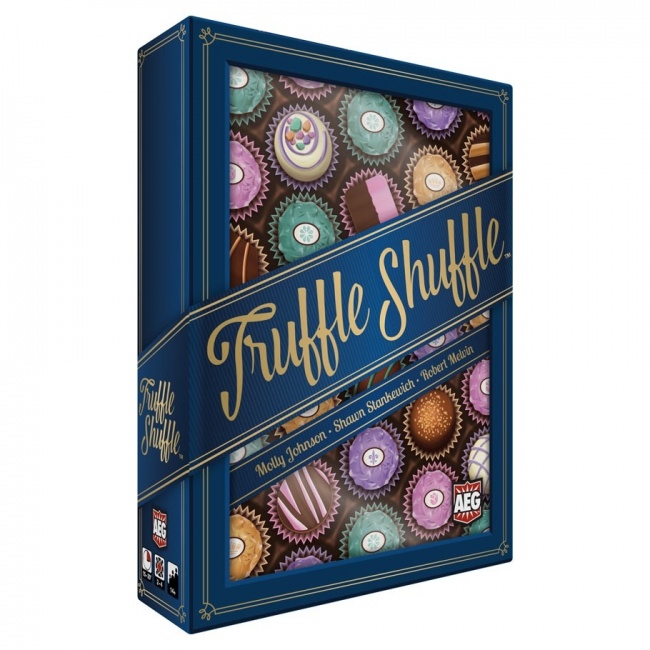 Alderac Entertainment Group will release
Truffle Shuffle,
a card-drafting game, on July 31, 2020.
Truffle Shuffle
is one of the games solicited as part of the launch of AEG's new Priority Pre-order Programs (see "
AEG Reveals New 'P3' Pre-Order Program
").
In Truffle Shuffle, players take turns selecting truffle cards from a community pool in order to create unique arrangements of chocolate boxes. Players can build a number of different combinations of chocolate card sets with the help of modifiers and action cards. There are several ways to combine the truffles into a box, which contributes to the replayability of this game.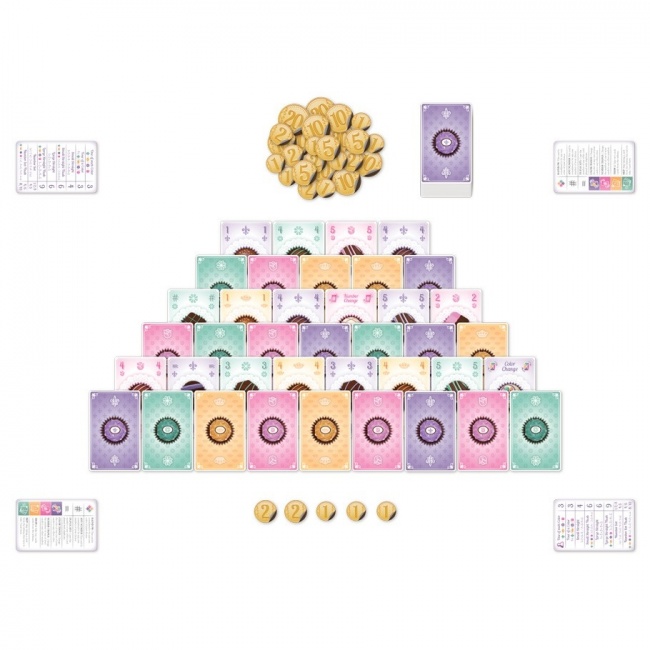 The game box contains 117 Truffle cards, 36 Coin tokens, 4 reference cards, and a rulebook.
Truffle Shuffle
supports two to four players, ages 14 and up, plays in 15 to 30 minutes, and will retail for $19.99.