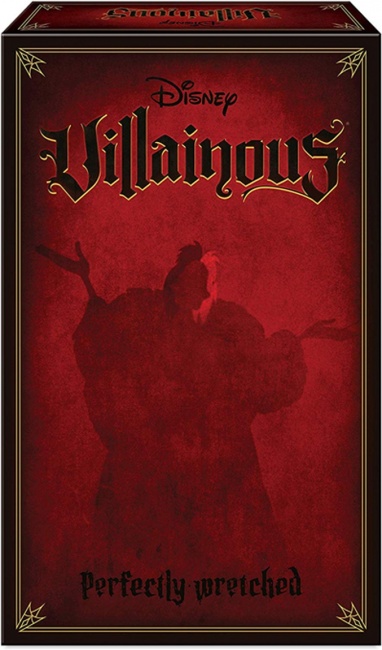 Ravensburger announced
Villainous: Perfectly Wretched
, an expansion for the popular Disney-themed strategy game
Villainous
, for release in March.
This expansion adds three new Disney villains to the mix: Mother Gothel (Tangled), Pete (Steamboat Willie), and the infamous Cruella De Vil (101 Dalmations). The instruction set offers a guide as to how to play each of the three new villains in order help players devise a wicked route to victory. Alongside the added villains, Villainous: Perfectly Wretched includes classic Disney protagonist cards for Fate decks that feature Pongo, Perdita, Sergeant Tibbs, Rapunzel, Flynn Rider, Paschal, Steamboat Willie, Minnie Mouse, and Donald Duck.
The game box comes with 3 Villain Realm boards, 3 Villain Movers, 90 Villain cards, 45 Fate cards, 58 tokens, 3 reference cards, 3 Villain Guides, and instructions. Villainous: Perfectly Wretched is for two to three players or up to six players with the other expansions. It is for ages 10 and up, play in 30 to 90 minutes, and will retail for $24.99.
Ravensburger last expansion for the Disney Villainous series was Evil Comes Prepared (see "More Villainy for 'Disney Villainous'").
Click on Gallery below for full-size images!