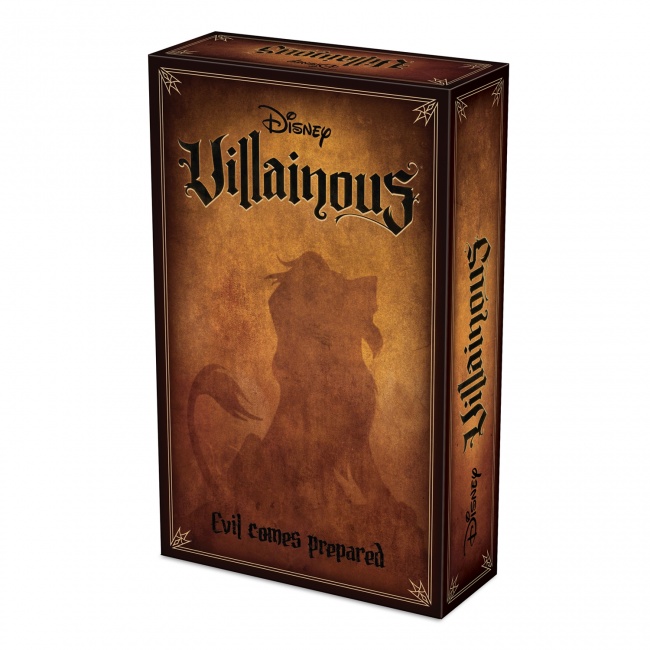 The third installment in Ravensburger's
Disney Villainous
series will be the
Evil Comes Prepared
stand-alone expansion, releasing on August 1.
Like the earlier games in the series, Disney Villainous: Evil Comes Prepared puts players in the role of infamous villains from the Disney catalog, trying to achieve their own devious schemes while undermining those of their rivals. This set features the characters Yzma (from The Emperor's New Groove), Ratigan (from The Great Mouse Detective), and the lion Scar (from The Lion King), each with their own unique deck of cards and storylines.
Evil Comes Prepared can be played on its own or combined with the two earlier sets, The Worst Takes it All (see "Being Wicked Has Never Been More Rewarding") and Wicked to the Core (see "Popular 'Disney Villainous' Gets Standalone Expansion").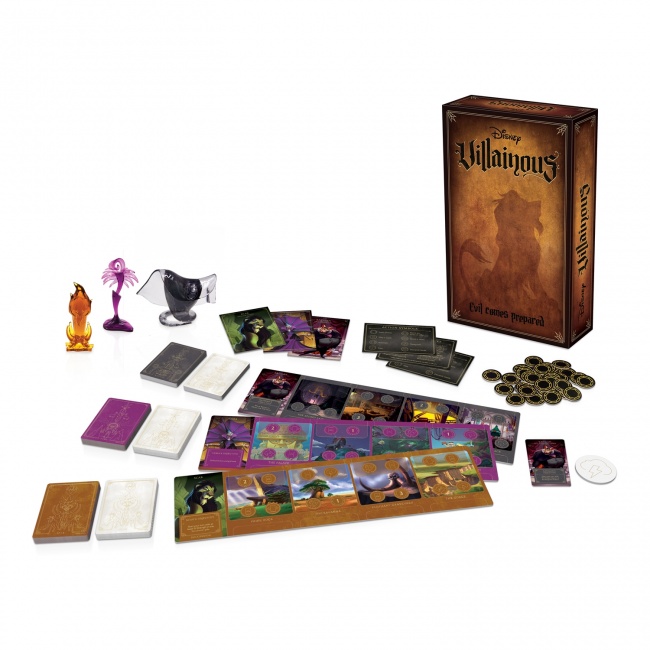 The new expansion comes with 3 game boards, 3 jewel-like oversized villain movers, 139 cards, 41 tokens, 1 objective tile, and 3 villain guides. It is intended for 2 to 3 players, ages 10 and up, and takes a little less than an hour to play. MSRP is $24.99.
Click Gallery below to see the new villains.