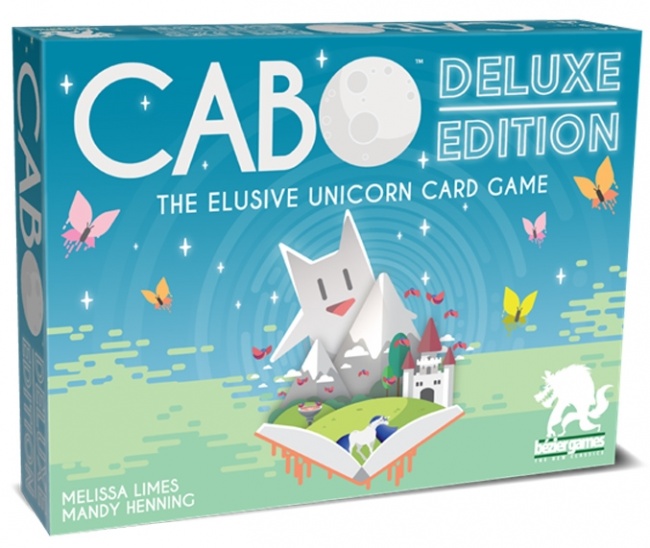 Bezier Games announced
CABO Deluxe Edition
, a new version of the classic point shedding card game, for release on February 19.
CABO
was rebooted by Bezier Games last February which was originally released in 2010 (see "
Bezier Games Revamps 'Cabo'
").
CABO Deluxe Edition adds a few new upgrades to a game of CABO. The new edition includes two decks with different backs which helps speed up the game because one player can shuffle while the other player deals. On the retail side, this edition comes in a two-piece box with new artwork which gives it a better presence on a board game shelf.
The game box comes with 2 unique decks of CABO, 4 reference cards, and a two-column scratchpad. It is for two to four players, ages 8 and up, and plays in 45 minutes.