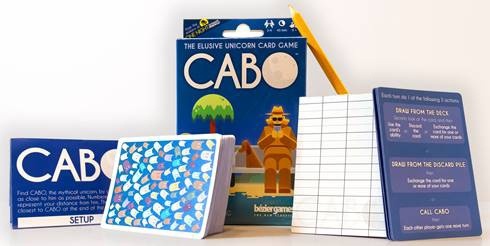 A new edition of the card game
Cabo
will be released by Bezier Games in April.
Originally released in 2010, Melissa Limes and Mandy Henning's Cabo challenges players to find an elusive unicorn while trying to keep the value of their cards as low as possible. Cards can be used to peek at other cards, spy on opponents, or swap cards, and when a player thinks they have the lowest score they can call "Cabo" to end the round. Scores are tallied round by round until a player reaches 100 points, then the player with the fewest points wins.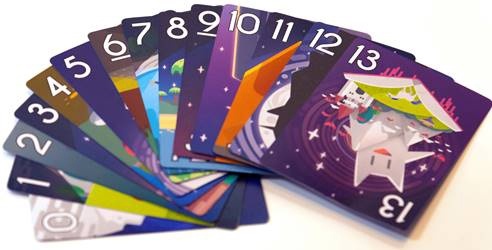 The Bezier version of
Cabo
will feature 52 cards with all-new artwork, along with a score pad and player aid cards. The game is packaged in a small box for portability. Intended for 2 to 4 players, ages 8 and up,
Cabo
takes about 45 minutes to play. MSRP is $9.95.
Last month, Bezier announced an upgraded version of Ted Alspach's Suburbia (see "Bezier's 'Suburbia' Gets Deluxe 'Collector's Edition'").