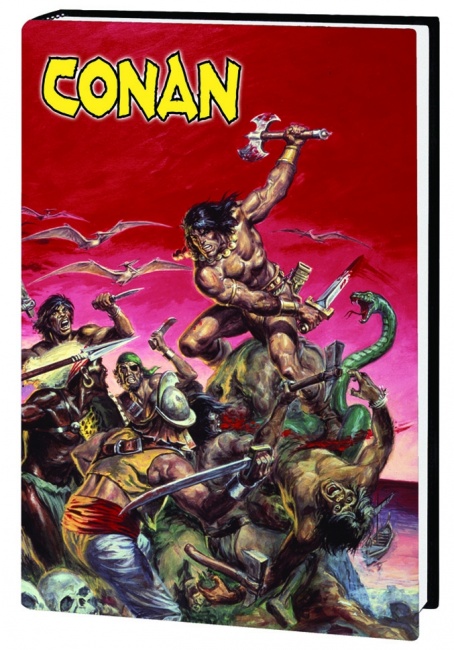 Marvel Comics announced
The Marvel Art Of Savage Sword Of Conan
, a deluxe art book, for release in August 2020.
This 224-page deluxe hardcover art book features the pencil-and-ink drawings of the black-and-white magazine. After the success of the Conan the Barbarian color comic, the legendary warrior was given his own black-and-white magazine to better illustrate the devastation and savagery of a barbarian's world. It features Conan as drawn by Barry Windsor-Smith, John Buscema and Ernie Chan with fully painted covers by Boris Vallejo, Michael Kaluta, and Earl Norem.
The Marvel Art Of Savage Sword Of Conan is written by John Rhett Thomas with the main cover art done by Earl Norem. It will retail for $50.00.
IDW Publishing recently announced another Marvel art collection, Marvel Art of the Brothers Hildebrandt (see " Explore The 'Marvel Art of the Brothers Hildebrandt'").