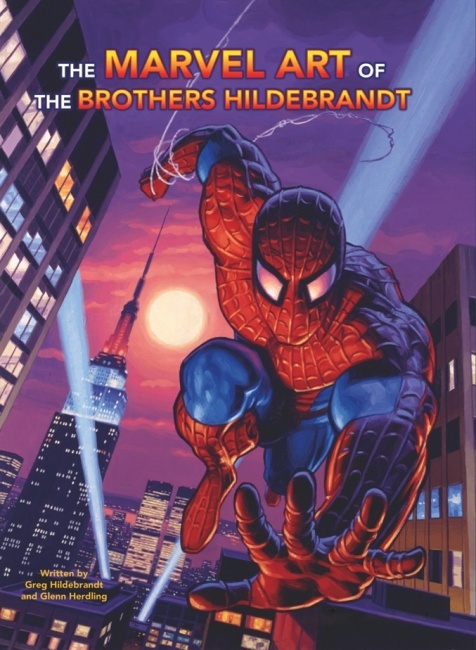 IDW Publishing will release
Marvel Art of the Brothers Hildebrandt
, a collection of Greg and Tim Hildebrandt's Marvel Comics work, on June 23, 2020.
Greg and Tim Hildebrandt have been legends in the fantasy illustration business since the 70's. Their most famous works include pieces for J.R.R. Tolkien's The Lord of the Rings calendars, the UK movie poster for Star Wars: A New Hope, and the work they produced for Marvel Comics. Greg Hildebrandt later went on to draw several key cards for Magic: The Gathering including the original art for AEther Vial, various Signets for the Commander decks, and Golgari Grave-Troll.
This book focuses on the time spent with Marvel Comics producing the Marvel Masterpieces trading card set among other projects. Marvel Art of the Brothers Hildebrandt features the House of Ideas' characters such as Spider-Man, Captain America, Black Panther, X-Men, and the Fantastic Four. The book also includes the X-Men 2099 graphic novel, painted by the Brothers and written by John Francis Moore, and the entire collection of their Marvel illustrations from 1994 to today.
This full-color book will be a 9" by 12" hardcover with 284 pages is written by Greg Hildebrandt and features art and cover by both Greg and Tim Hildebrandt. Marvel Art of the Brothers Hildebrandt will retail for $59.99.
Click on Gallery below for full-size images!