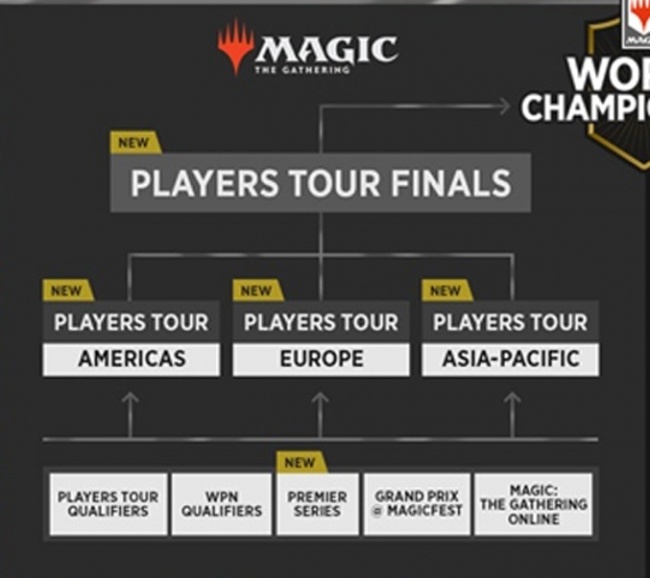 Wizards of the Coast has cancelled all WPN Qualifiers and Premier Series events that would occur before May 10 due to COVID-19 concerns.
WotC's continued roll out of the Player's Tour as well as their attempt to add WPN Premium stores to host these events (see "WotC Cuts Requirements for WPN Premium Status by One-Quarter to One-Third") has run into the proverbial "COVID-19 Wall". The spread of the pandemic has forced WotC to cancel their events for PT Series 2 through May 10, including main events which were scheduled to happen in Copenhagen (April 30 to May 3) and Charlotte (May 7 to May 10) (see "WotC Adds Pioneer, Sealed Deck to Next Wave of 'Magic: The Gathering' WPN Qualifiers"). The main events have been already been rescheduled, and their locations have been moved. The Copenhagen event was moved to Prague, which will happen on May 29 to May 31, and the Charlotte event was moved to Seattle with a tenative June 5 to June 7 date.
This is bad news for stores that pushed to host these events because it will tie up capital invested in the event package during a time period where available cash flow is key. WotC also stated that the "events after May 10 will be rescheduled where possible", which leaves some uncertainty as to whether or not some events will be able to be rescheduled at all.