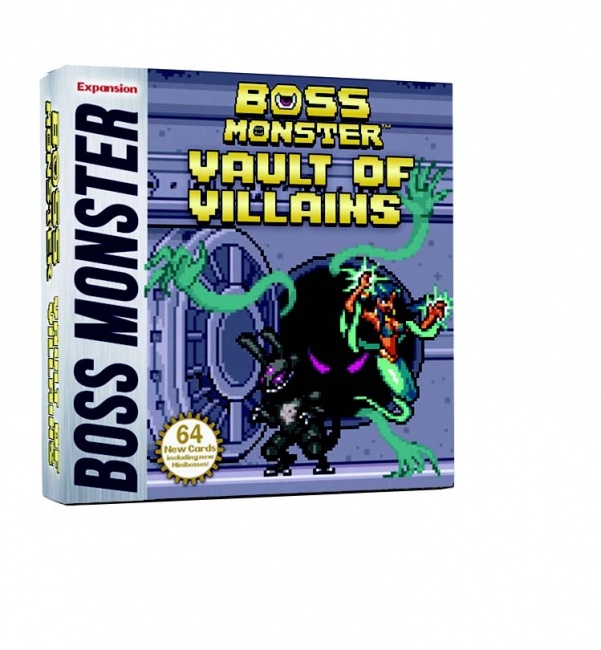 Brotherwise Games announced
Vault of Villains
, a new
Boss Monster
expansion, for release on October 21.
Boss Monster: Vault of Villains has been cracked open, and new baddies are flooding into the game. This expansion features 15 all-new Minibosses, 35 new Rooms, 5 Bosses, and 8 new spells. It also features Crash Landing cards that let games support five to six player games, and this expansion can be combined with any of the Boss Monster sets. The game box comes with 64 full-color cards, a quickstart sheet, and 36 tokens.
This expansion set will retail for $11.95.
Brotherwise Games also recently announced Overlord: A Boss Monster Adventure, a stand-alone game set in the Boss Monster universe (see " Brotherwise Launches 'Overlord'").