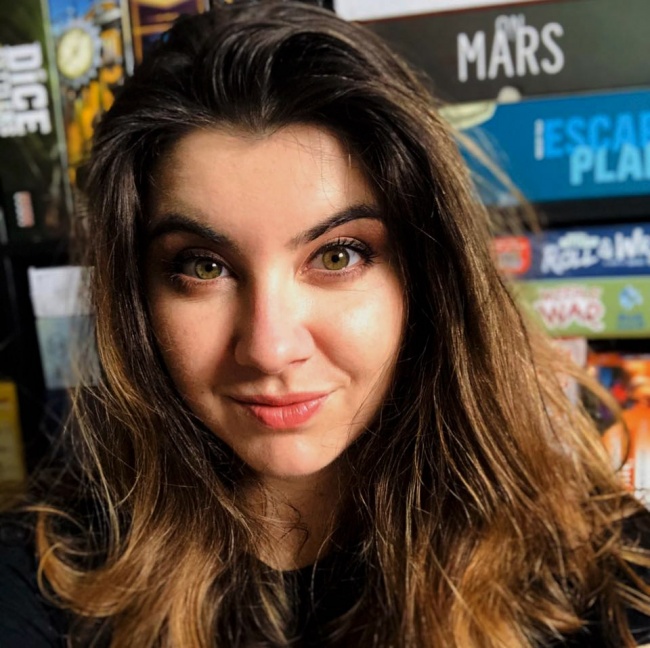 Pandasaurus Games announced that Danni Loe has been hired as their new Marketing Manager.
Loe has held similar positions in the games industry at Iello USA, Renegade Game Studios, and most recently, at the Games Manufacturers Association. At Pandasaurus, she will be putting her experience to use promoting new releases and their current catalog of games.
"Nathan and I have long admired Danni's work bringing innovative and out of the ordinary marketing ideas to life within the industry," said Molly Wardlaw, co-founder and owner of Pandasaurus Games. "We cannot wait to add her marketing prowess to Pandasaurus' growing list of similarly unique and stand-out titles."
She will also be responsible for maintaining relationships with customers, media, and creating event experiences.
"I can't express how happy I am to join this team! I've been impressed by their growing presence and enjoyed many of their games over the years," stated Loe about her new position.
Pandasaurus Games also announced that it will be represented in the hobby channel by ACD Distribution and Alliance Game Distributors starting July 28 (see "Pandasaurus Games Moves To Partial Distribution Exclusivity").