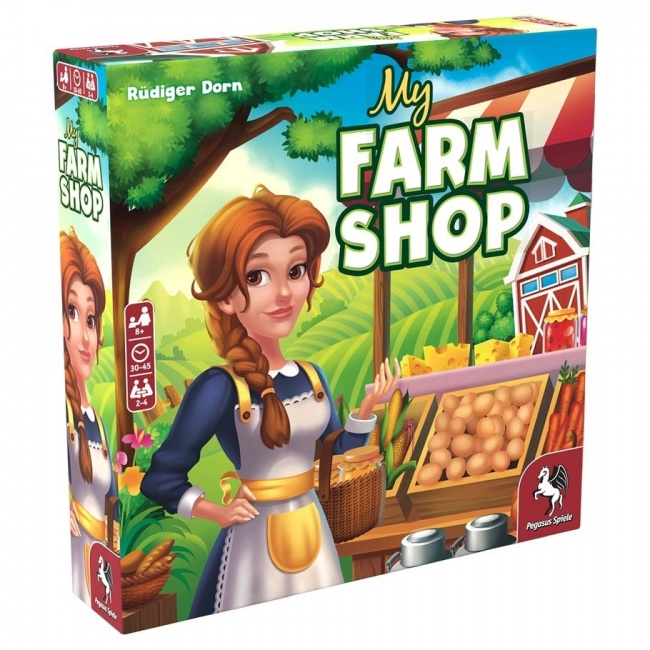 Pegasus Spiele will release
My Farm Shop
, a family board game, for release in 2020.
In My Farm Shop, players can simulate the farm life experience. Each turn players roll three dice, and perform different actions with them. One die can be used to select a new facet to add to the farm while the other two dice activate a field on the farm. The facets create actions that players can use to milk cows, shear sheep, harvest honey, or collect eggs for sale. The player that makes the most money at market wins the game.
This game is for two to four players, ages 8 and up, and plays in 45 minutes. MSRP for this game will be $29.99 when it releases.
Pegasus Spiele also announced Armata Strigoi, a cooperative board game, for release on September 18 (see "Pegasus Spiele Unleashes 'Armata Strigoi'").