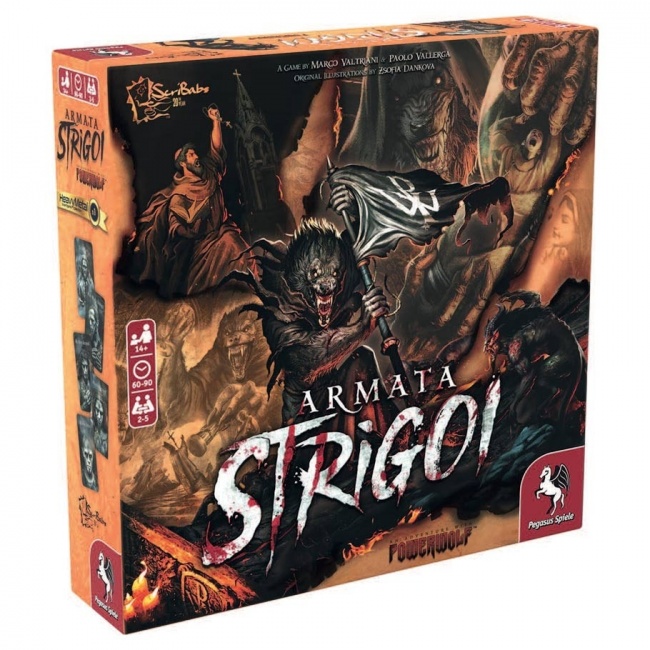 Pegasus Spiele announced
Armata Strigoi
, a cooperative board game, for release on September 18.
In Armata Strigoi , war between vampires and werewolves is arriving at a pivotal point, The last Vampire Master and his apprentice are hiding out in a fortress protected by undead creatures, and it is up to a band of werewolves, known as the Powerwolf, to destroy them. Players assume the role of the Powerwolf heroes, which can only act collectively as a pack when making decision.
Players work together in an effort to defeat both Strigoi by collecting blood points via killing off the creatures that haunt the fortress to make the vampires vulnerable. They also collect weapons and items along the way in preparation for a final showdown with the vampires. Once both vampires are dead, the Powerwolf heroes are victorious.
The game box comes with 7 miniatures, 18 tiles, 90 markers, 79 cards, and a rulebook. This game is for two to five players, ages 14 and up, plays in 60 to 90 minutes, and retails for $59.99.
Pegasus Spiele will also release Bonfire, a tile placement game by Stefan Feld, into U.S. retail in September (see "Pegasus Spiele Will Release 'Bonfire' Into U.S. Trade").