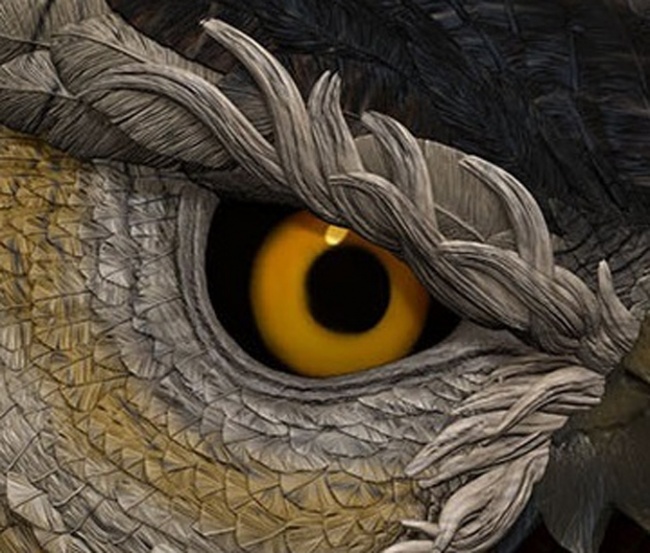 WizKids announced
Dungeons & Dragons: Owlbear Trophy Figure
, a fantasy mounted head figure, for release in January.
Encounters with Owlbears are often a battle to commemorate, especially if the party survived! The Owlbear Trophy Figure head is made of foam rubber and later, and is painted by head for amazing detail. It weighs 16 to 18 pounds, comes mounted on a plaque, and is a perfect decor piece for an adventuring enthusiast or a discerning Dungeon Master.
This is an over-sized item, and will likely incur extra shipping costs. The box it comes in is 26 inches-by-24 inches-by-17 inches and the item cannot drop ship this item.
WizKids also announced a Magic: The Gathering: Chandra Nalaar Full-Size Foam Figure for release into retail shops this December (see " WizKids Unveils Full-Size 'Magic: The Gathering' Planeswalker Figure").
Click on Gallery below for full-size images!