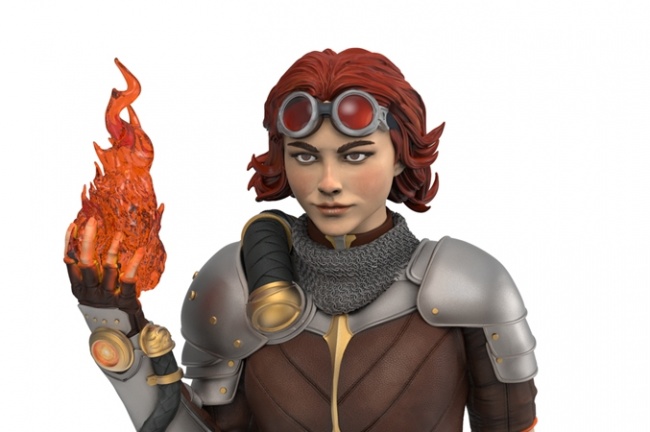 WizKids unveiled a
Magic: The Gathering: Chandra Nalaar Full-Size Foam Figure
for release into retail shops this December.
Who better than a pyromancer to stand watch over the store? Chandra Nalaar is a life-size, full-scale figure that stands five foot and six inches from head to toe. The Planeswalker comes to life with detailed flame effect painted on molded foam and rubber. This sculpt was inspired by iconic Magic: The Gathering artwork, and features sturdy construction.
MSRP for this item will clock in at $1200.00. Also, this is an over-sized item that cannot be drop shipped, and it will likely incur additional shipping costs.
WizKids also recently unveiled a Pathfinder Foam Replica: Life Sized Goblin (see "Need A Goblin To Guard The Store? WizKids Has It Covered!").
Click on Gallery below for a full-size image!