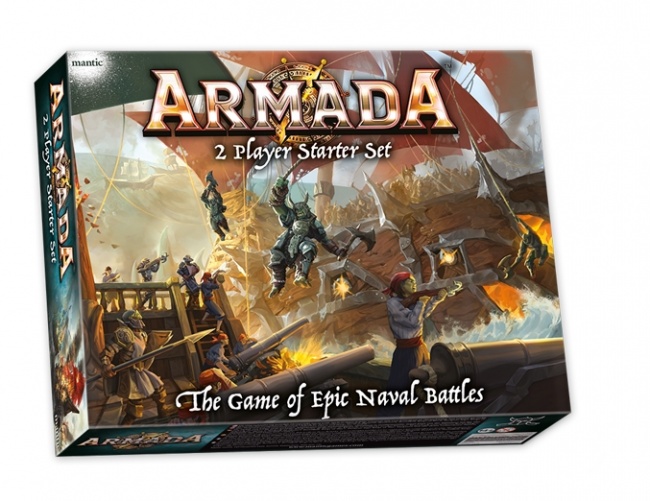 Mantic Games unveiled
Kings of War: Armada
, a naval warfare miniatures games, for release into retail in November.
Now, Kings of War fans can take to the high seas of Pannithor to do battle with both their opponents and lurking sea monsters in this new miniatures game line. Armada utilizes the Black Seas rules engine, developed by Warlord Games, to facilitate epic naval battles between various factions of resin ships.
"A fantasy naval game has been one of the number one requests from the Kings of War community over recent years," said Ronnie Renton, CEO of Mantic Games. "The fact that we can release straight to retail with such a comprehensive range demonstrates the continued strength and growth of Kings of War."
The launch of Armada will start out by featuring a two-player starter set, four factions worth of ships, a comprehensive rulebook, and accessories. It will then be followed by future releases that are planned to continue throughout 2021 and beyond.
Mantic Games recently released King's of War: Vanguard 2-Player Starter Set into trade on June 15 (see "Mantic Games Announces New 'Kings of War' Box Set").
Click on Gallery below for full-size images!