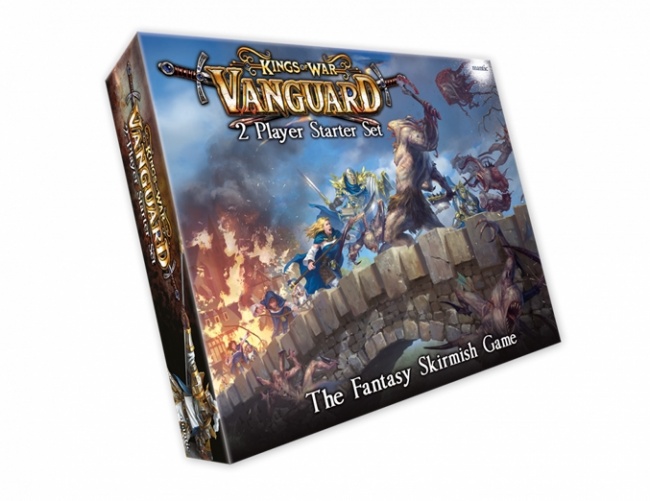 Mantic Games announced
King's of War: Vanguard 2-Player Starter Set
, a new learn-to-play miniatures set, which will release into trade on June 15.
Vanguard 2-Player Starter Set makes it easy to learn Kings of War miniatures game from the perspective of an elite warband. This two player set is ideal for beginners and helps new players begin developing their warbands. It features the latest warband profiles for the heroic Basileans and the menacing Nightstalkers as well as a rulebook. The game box comes with 22 miniatures total, a two player Set booklet, a cardboard counter sheet, 16 Power Dice, 8 d8 dice, bases, a Mantic tape measure, and a hardcover Vanguard Rulebook.
Retail price of this set will be $99.99.
Mantic Games released a series of Abyssal Dwarf sets, for Kings of War: Vanguard (see " Mantic Games Unveils Abyssal Dwarf Sets For 'Kings of War: Vanguard'").
Click on Gallery below for full-size images!