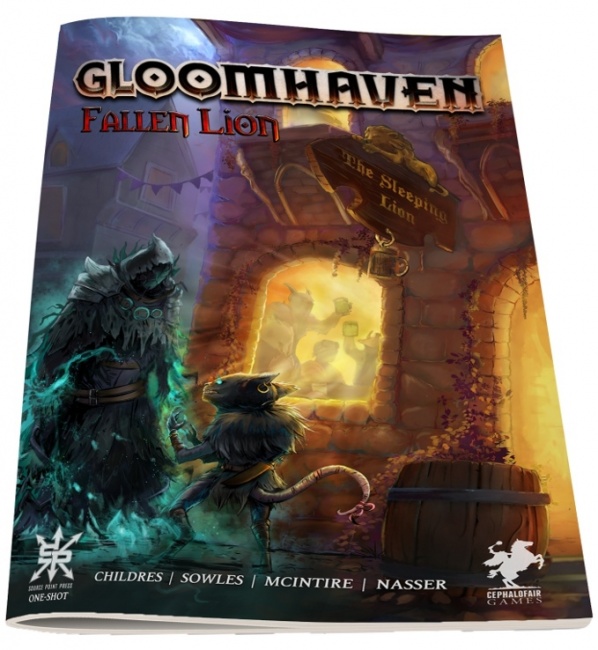 Source Point Press will release
Gloomhaven: Fallen Lion
, a one-shot comic book set in the universe of the
Gloomhaven
board game, on December 30. The
Gloomhaven
property is one of the biggest in the board game space;
Gloomhaven
publisher Cephalofair Games recently raised nearly $13 million on Kickstarter for a new campaign in the
Gloomhaven
universe, the biggest tabletop Kickstarter of all time (see "
'Frosthaven' Kickstarter Raises Nearly $13 Million
").
The Jaws of the Lion are tops in the hierarchy of the City of Gloomhaven, but their latest job goes sideways in a story featuring Quatryll punk bands, Drug dealing Inox street gangs, and a dark god sleeping beneath the surface, eager to destroy the world.
Gloomhaven: Fallen Lion
will be written by Source Point President Travis McIntire, and illustrated by Tyler Sowles.
Gloomhaven
creator Isaac Childres explained how the property will adapt to the comics medium. "…[T]he pacing of a comic and the art will allow us to inject a lot more flavor into the world," he said. "You'll get a much better idea of the city of Gloomhaven itself, as well as the characters and how they move and act in combat."