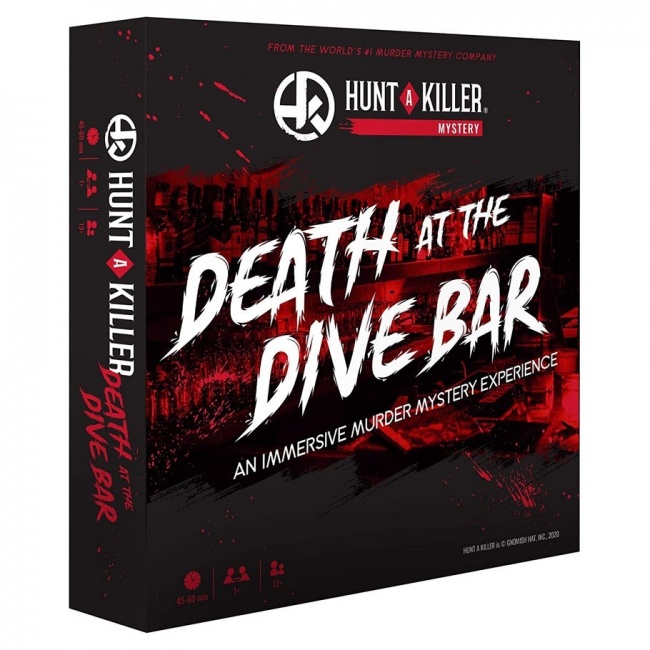 Hunt A Killer will release
Hunt A Killer: Death at the Dive Bar
, a murder mystery scenario, in Q4.
In Hunt A Killer: Death at the Dive Bar, players investigate a murder at a local dive bar. There is a mysterious, masked figure, a small town full of suspects, and an employee of the Old Scratch Tavern that is suspected of foul play after the owner suddenly falls off a cliff. Players need to become true detectives, and try to reveal the motives of each suspect by decoding ciphers, clues, and puzzles as the scenario's sinister plot comes to a boiling point.
This game is for one to five players, ages 14 and up, and plays in 45 to 60 minutes. The scenario retails for $29.99.
Pegasus Spiele released a similar type of sleuthing-style game called Undo: 600 Seconds (see "Pegasus Spiele Will Release a New 'Undo' Game Into U.S. Trade").