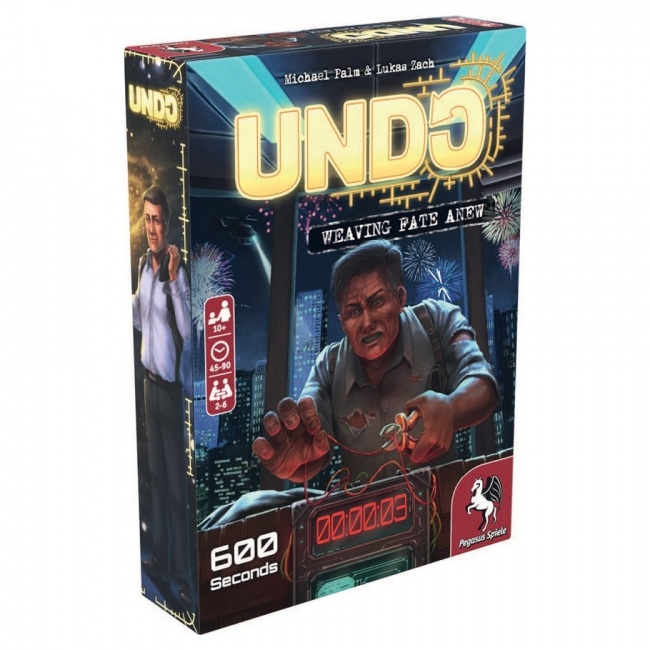 Pegasus Spiele will release
Undo: 600 Seconds
, an escape scenario game, into U.S. retail on August 8.
Undo: 600 Seconds is another game in the Undo line where players carry out nine time jumps in order to undo an event. Players need to discuss what they know about the end game of the story and to come up with a way to change fate. This scenario revolves around an agent trying to diffuse a bomb in Los Angeles on New Year's Eve. If the bomb goes off, it spell total catastrophe for the city. This new game feature a brand-new mechanic and is set in a contemporary backdrop.
The game box comes with 25 large cards and 60 small cards. It is for two to six players, ages 10 and up, plays in 45 to 90 minutes, and will retail for $14.99.
Pegasus Spiele also released two Undo titles into retail on May 29 (see "Pegasus Spiele Will Release Two New 'Undo' Titles").