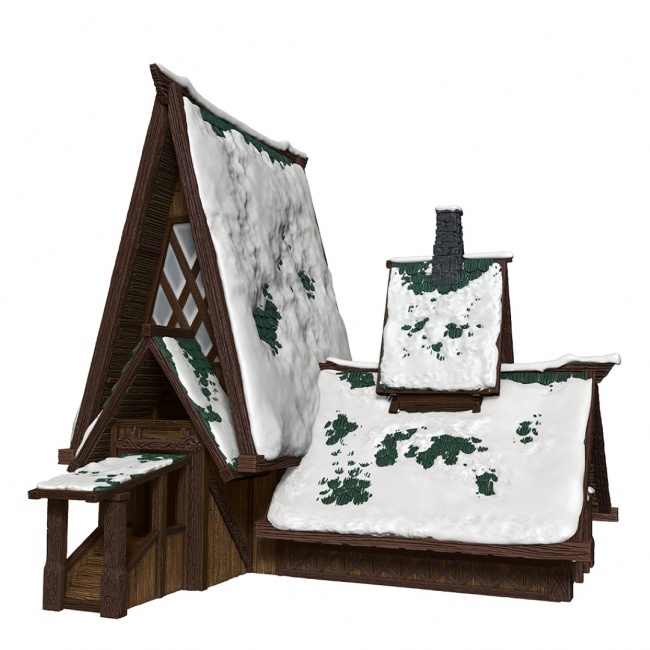 WizKids will release
Ten Towns
and
The Lodge
, papercraft set for
D&D Icons of the Realms Miniatures: Icewind Dale: Rime of the Frostmaiden
, in January 2021.
In addition to delivering high-quality plastic miniatures (see "WizKids Unveils 'D&D Icons of the Realms: Icewind Dale: Rime of the Frostmaiden' Miniatures"), WizKids has started producing a few papercraft products for RPG players that want to have some scenery on a budget. The Ten Towns Papercraft Set offers players a way to represent building for Icewind Dale adventures. It comes with three papercraft buildings: a tavern, an apothecary, and a residence. This set retails for $15.99.
The Lodge Papercraft Set is a piece of scenery where weary D&D miniatures can hunker down for the night. It is a key piece of papercraft scenery for the Icewind Dale setting, and it will retail for $15.99 as well.
Click on Gallery below for full-size images!