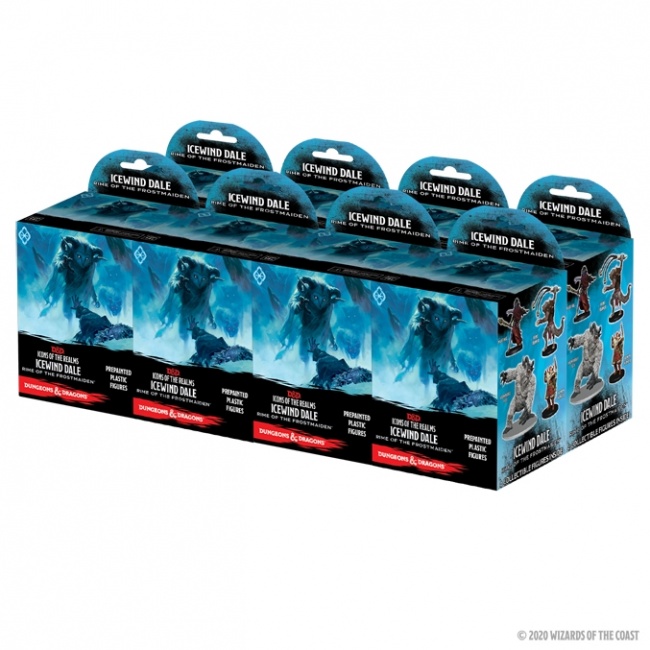 WizKids unveiled a wave of
D&D Icons of the Realms: Icewind Dale: Rime of the Frostmaiden
miniatures for release in September.
D&D fans can collect 45 Icewind Dale: Rime of the Frostmaiden figures in this upcoming set. The figures come blind-packed with randomly sorted monsters and characters. Featured monsters include Tomb Tapper, an Abominable Yeti, and Night Hag. Each booster brick will retail for $135.92.
Along with the boosters, a Chardalyn Dragon Premium Figure will also make its way to market. It's a construct dragon infused with pure evil, and it corrupts creatures that get too close. The miniature is over 200mm long, a highly-detailed sculpted, and retails for $79.99.
WizKids also recently revealed new Pathfinder Battles Premium Painted Figure miniature packs (see "WizKids Launches New Wave of 'Pathfinder Battles: Premium Painted Figures'").
Click on Gallery for full-size images!