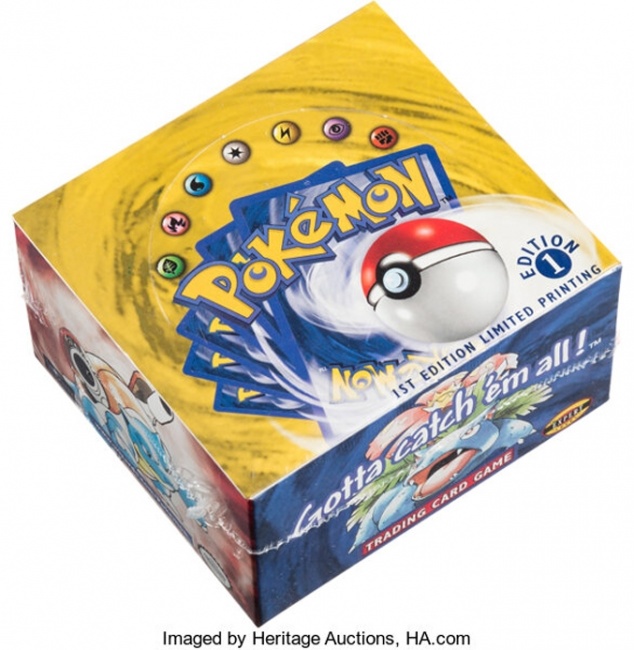 Heritage Auctions has put another
Pokemon 1st Edition Base Set
Sealed Booster Box up on the block for their November 19-22 Comics & Comic Art Signature Auction in Dallas, Texas.
The Pokemon TCG collector insanity rages on as another Pokemon 1st Edition Base Set Sealed Booster Box has hit the auction block and is already at $260,000 as of the publication of this article ($312,000 with the buyer's premium). That represents roughly at 30% mark up from the box purchased by Logan Paul for $198,000 back in September (see " Blazing Hot 'Pokemon' Singles Market May Be Partially a Result of Social Media Hype") and the hammer won't drop for another 10 days. It is undeniable that the Pokemon TCG sealed market is boiling over as the game approaches its 25th anniversary next February.
This same auction also features Douglas Shuler's Demonic Tutor original artwork (see "Douglas Shuler's 'Demonic Tutor' 'Magic: The Gathering' Artwork Is Headed to The Heritage Auction Block").