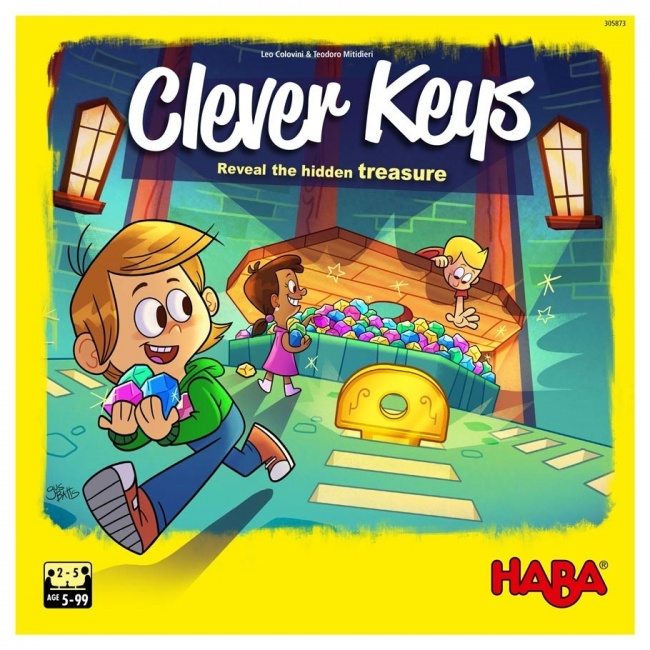 HABA USA announced
Clever Keys
, a press-your-luck memory game, for release on February 11.
In Clever Keys, players attempt to unlock a stockpile of gemstones from a treasure trove located in the middle of an old castle. There is gem cup in the center of the board and on each turn, a player inserts a key into the board. If the key fits, they receive a gem from the cup, and they can continue to insert more keys in other slots until they fail and pass to the next player. A unique board under the main board controls which keys fit, and the slots can be randomized thus enhancing this game's replay value.
This game is for two to five players, ages 5 and up, and plays in 20 to 40 minutes. It will retail for $29.99.
Haba USA also recently announced Dragon's Breath: The Hatchling (see "De-Ice the Nest in 'Dragon's Breath: The Hatchling' ").