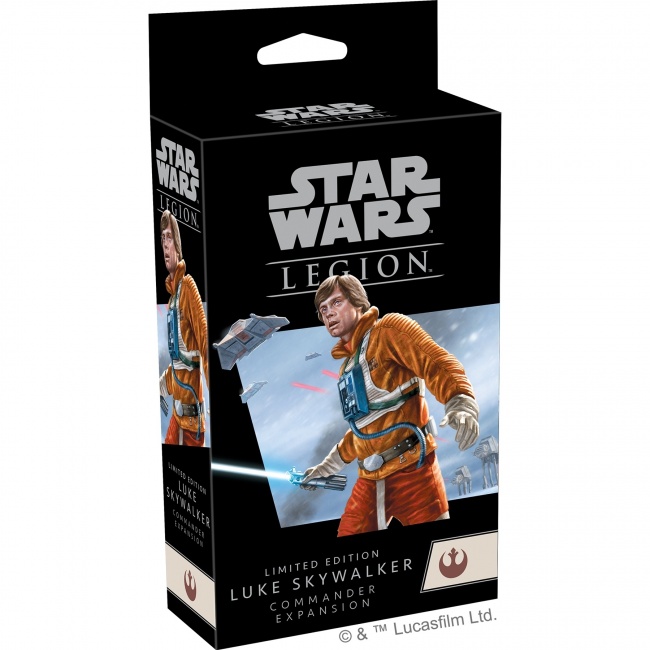 Asmodee USA has announced that oversight of its
Star Wars
miniatures lines,
Star Wars X-Wing, Star Wars Armada,
and
Star Wars Legion,
will be moving from Fantasy Flight Games to miniatures games studio Atomic Mass Games.
"Atomic Mass is committed to bringing people together through fun games, and Star Wars has been bringing people together through the power of myth and story for over 40 years," said Steve Horvath, Head of US Publishing. "Combining their talent with the strength of our current Star Wars miniatures games and the limitless possibilities of a galaxy far, far away is going to lead to incredible new experiences for tabletop gamers and Star Wars fans to enjoy."
In addition, all future Asmodee miniatures games will be handed over to Atomic Mass for development as well. This reorganization of development responsibilities will help streamline Asmodee's multi-studio structure by putting the task of miniatures game design onto one unit as Atomic Mass Games already publishes Marvel Crisis Protocol Miniatures Game (see "Atomic Mass Games Unveils 'Marvel Crisis Protocol Miniatures Game' ").
Atomic Mass Games will acquire some key talent from Fantasy Flight Games. Simone Elliott, who cultivated Fantasy Flight's relationship with Lucasfilm Licensing, will become Atomic Mass Games' Head of Studio, and Will Shick will take on the role of Head of Product Development. Other Fantasy Flight team members involved in the development of the Star Wars miniatures games will also make the move over to Atomic Mass.