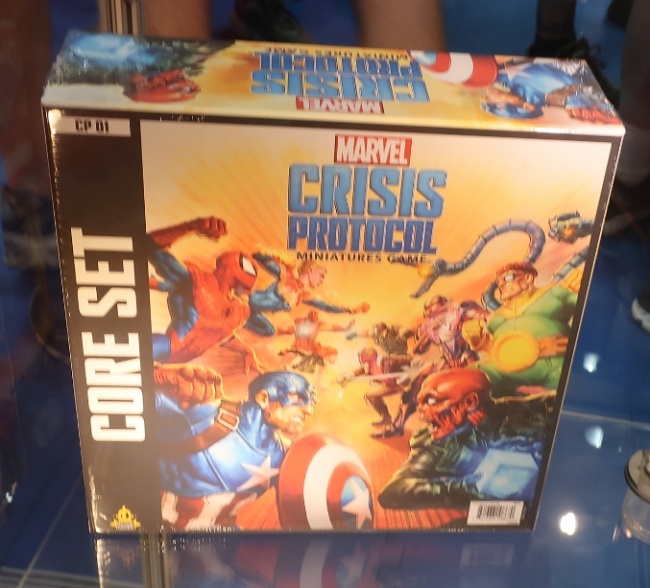 Gen Con News
: New Asmodee studio Atomic Mass Games will release
Marvel Crisis Protocol
Miniatures Game Core Set
in Fall 2019. The base set for this unpainted miniatures skirmish game, designed by William Schick, will include 10 multiple-piece, hard plastic miniatures featuring the following Marvel Universe characters: Ultron, Captain America, Crossbones, Iron Man, Doctor Octopus, Spider-Man, Black Widow, Captain Marvel, Red Skull, and Baron Zemo.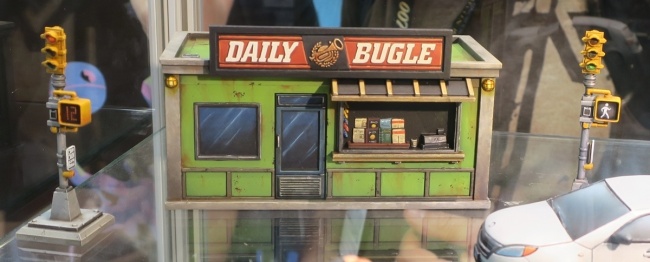 The Core Set
will also come with a few terrain pieces, including the Daily Bugle office, as well as the tokens and cards needed to play the game.
One of the unique design features of the game is that players can mix-n-match heroes and villains to create their own personalized superhero "dream team." Marvel Crisis Protocol was designed to allow team-ups across the spectrum of the Marvel Universe without pigeon-holing individual characters into factions. There will still be traditional character alliances, like The Avengers or Guardians of the Galaxy, but game effects that result from those squad configurations won't be overwhelming to the game play.
Marvel Crisis Protocol Miniatures Game Core Set will retail for $99.95.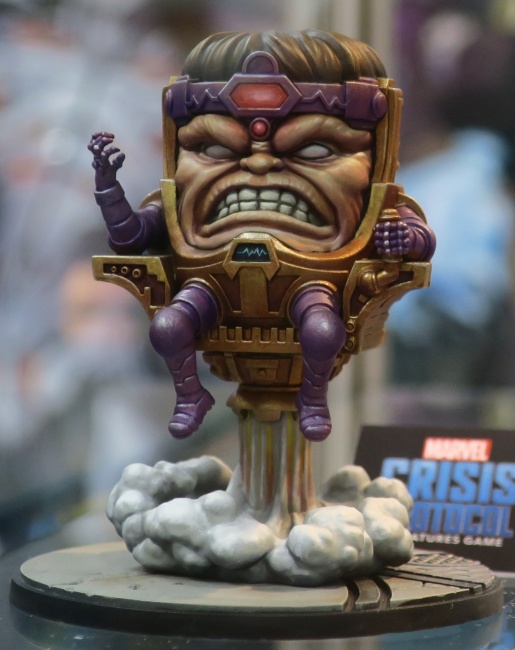 The 13 Character Packs debuted at Gen Con were
Hulk, M.O.D.O.K.,
Ghost-Spider and Spider-Man, Rocket and Groot, Star-Lord, Thor, Prince of Asgard and Valkyrie, Loki and Hela, Black Panther and Killmonger, Okoye and Shuri, Gamora and Nebula, Venom
,
Garbage Truck/Chemical Truck Terrain
, and
Vision and Winter Soldier.
Prices range from
$24.95 to $39.95 depending on the number of figures and their size and complexity.
Character Pack
releases will be "paced out over months," an Atomic Mass spokersperson told us; not all of them will be released before the end of the year.
Atomic Mass Games was formed January 2, 2019, with Marvel Crisis Protocol Miniatures Game its initial release.
Sister Asmodee studio Fantasy Flight Games also announced a Marvel game, Marvel Champions: The Card Game (see "Fantasy Flight To Launch Marvel LCG") at Gen Con.
Click Gallery below to see Core Set and Character Pack miniatures!