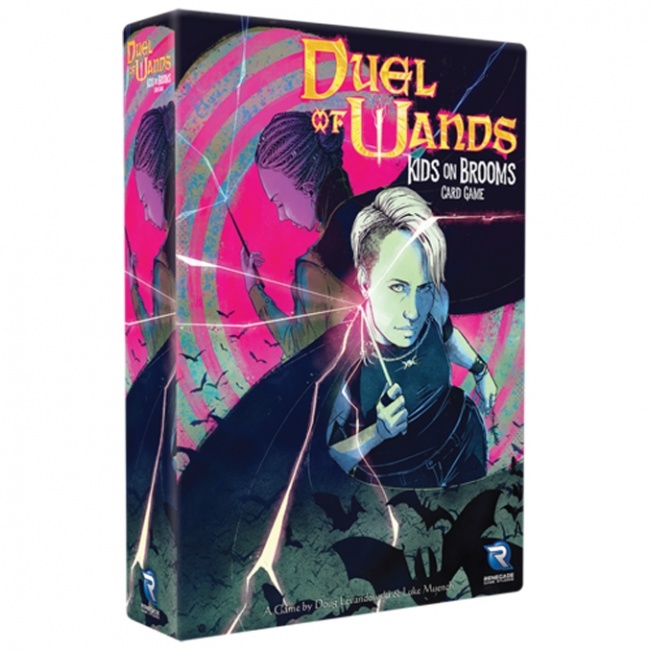 Renegade Game Studios announced
Duel of Wands: Kids on Brooms
Card Game
for release in Q1 2021.
The kids are on their brooms, and looking to test their skill and cunning in magical duels. In Duel of Wands, players go one-on-one in an attempt to prove their superior casting skills, and remove their opponent's Psyche. Players sling spells at each other until the round ends, but then, the loser has a chance to improve their spells in-between rounds.
This is a standalone card game that can also be used with the Kids on Brooms RPG (see "The 'Kids' Trade Their 'Bikes' in for 'Brooms'"). It is for two players, ages 10 and up, plays in 30 to 45 minutes, and will retail for $20.