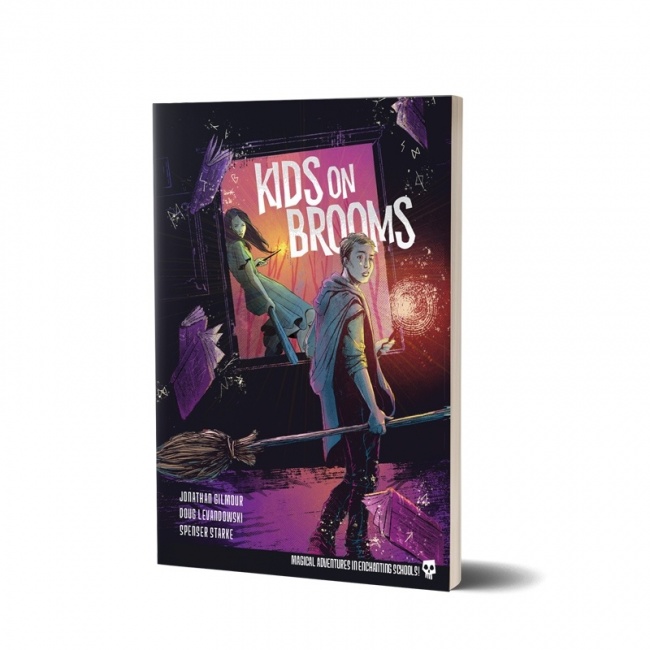 Renegade Game Studios announced
Kids on Brooms
, a new roleplaying game softcover book, for release in August.
Powered by the Kids on Bikes engine, Kids on Brooms is a collaborative roleplaying game where players become witches or wizards at school of magic. They deal with strict professors, battle mythic beasts, brew potions, and learn magic as they unlock the secrets of their school. This book contains rules for creating a unique magical schools, mechanics for wielding magic weapons like wands and potions, and of course, rules for riding brooms.
This 100-page full-color book supports two to six players, ages 12 and up, and will retail for $25.00.
Renegade Game Studios released Kids on Bikes: Strange Adventures! Volume Two in October (see "Renegade and Hunters Reveal 'Strange Adventures! Volume Two'").