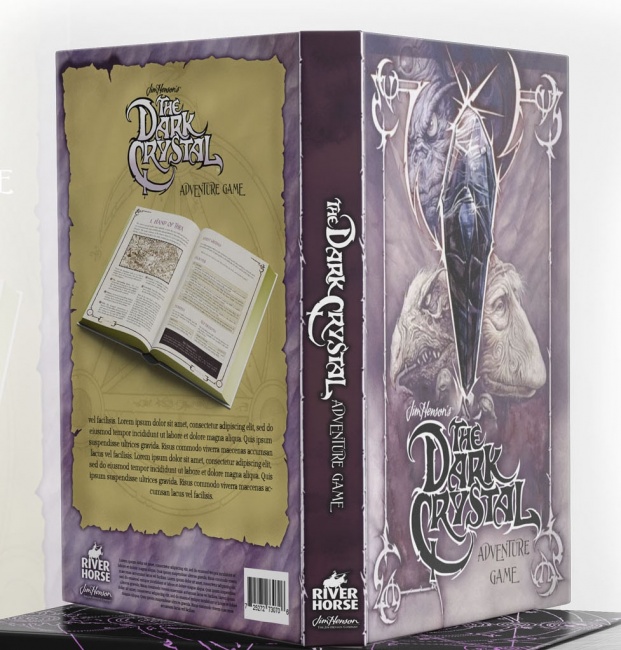 River Horse revealed
The Dark Crystal Adventure Game
, a roleplaying campaign book, for release in 2021.
This 200-page book, penned by Janet Forbes and Jack Caesar, features a roleplaying game campaign set in both the original The Dark Crystal film and The Dark Crystal: Age of Resistance series. It contains a simple rules system, a GM toolkit, and a 100-scene adventure that also works with other game engines. The book also showcases a fully-illustrated map of Thra, extended fold-outs, and transparency overlays. Illustrations for the book were done by Brian Froud, Johnny Frazer-Allen, Chris Caesar, and more.
There has been no word on MSRP of this book as of the publication of this article.
River Horse also announced Labyrinth: Ready, Steady, Worm!, a fantasy racing game, for release in 2021 (see "Race Worms to the Edge in 'Labyrinth: Ready, Steady, Worm!'").