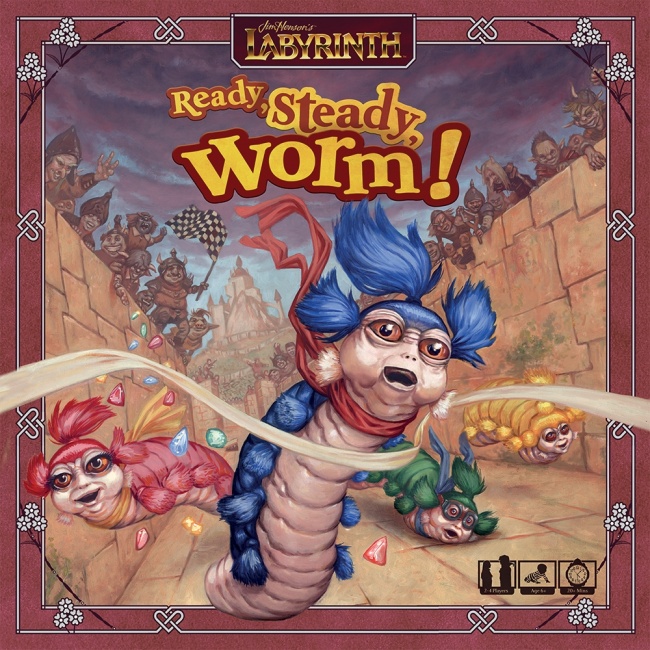 River Horse announced
Labyrinth: Ready, Steady, Worm!
, a fantasy racing game, for release in 2021.
This new fantasy racing game, which is part of River Horse's Jim Henson's Labyrinth brand line of game (see "Jim Henson's 'Labyrinth' Comes to Tabletop"), explores one of the grand pastimes of the Labyrinth, worm racing. Players send their worms into the maze to collect gems and can use Goblin tricks to help their worm along or hinder their opponents' worm. The Goblin King also adds random effects to the board state by changing out spinning walls thereby blocking the worms' routes.
The game box comes with 2 custom jumbo dice, 50 Goblin cards, 13 board pieces, 4 Worm miniatures, 4 Worm tokens, a rulebook, and a slot-together podium. It is for two to four players, ages 6 and up, amd plays in 20 minutes. There has been no word on retail price of this product as of the publication of this article.