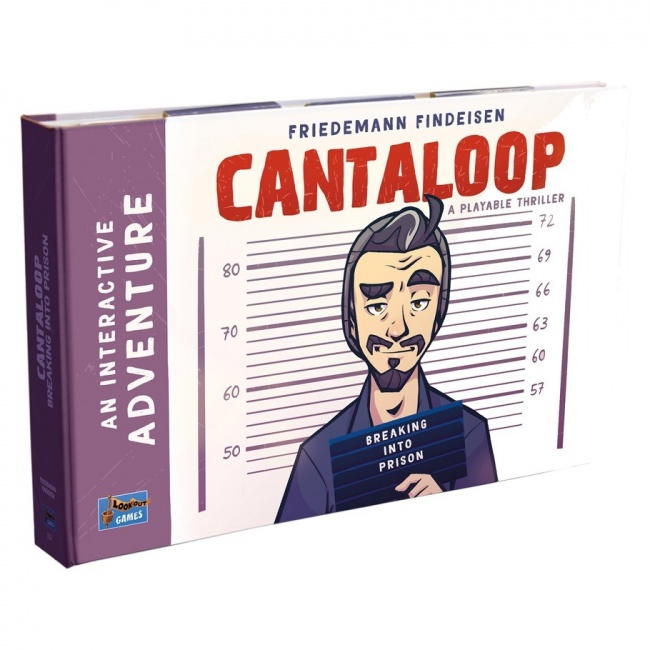 Asmodee USA will release
Cantaloop Book 1: Breaking into Prison
, story game by Lookout Games, into U.S. trade on January 15.
The point-and-click adventure PC game genre was created in 1976, and fans of this type of game will remember classic titles like King's Quest, Myst, and Indiana Jones and the Fate of Atlantis. The Cantaloop Book series features a direct adaption of point-and-click RPG mechanics to the tabletop via an adventure book format. Players will talk to characters, solve puzzles, and explore the to advance the story. This game tells a non-linear story with strange characters, useless items, and difficult riddles.
The game box comes with a book, a map, a Trigger sheet, a Decoder, a poster, and 60 cards. It will retail for $29.99.
Asmodee USA also revealed Hallertau, a hops-growing game by Uwe Rosenberg, for release into U.S. trade in 2021 (see "Asmodee USA Reveals 'Hallertau' for U.S. Trade").