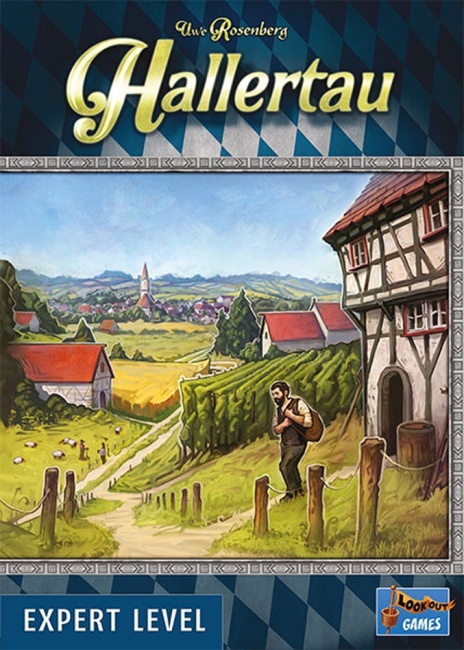 Asmodee USA has revealed
Hallertau
, a hops-growing game by Uwe Rosenberg, for release into U.S. trade in 2021.
This medium-complexity worker placement offering by Uwe Rosenberg, via Lookout Games, takes players into the Hallertau region of Germany, the largest continuous hops growing region started in the 8th century. The goal of the game is to score as many points as possible over the course of six rounds by building up a community center and cultivation crops. Each proceeds in phases where players drop workers into play, perform maintenance on pens and fields, and build and collect resources.
The game box comes with 13 game/player boards, 4 community center tiles, 20 craft tiles, 4 overview tiles, 4 jewelry tiles, 4 jewelry tokens, 40 boulder tokens, 28 field tiles, 40 tool tokens, a first player token, 336 cards, 250+ wooden parts, a score pad, and a rulebook. It is for one to four players, ages 12 and up, plays in 50 to 140 minutes, and will retail for $79.99.
Asmodee USA recently released Glasgow, a resource management game by Lookout Games, into U.S. trade on November 11 (see "Asmodee USA Brings 'Glasgow' to U.S. Trade").