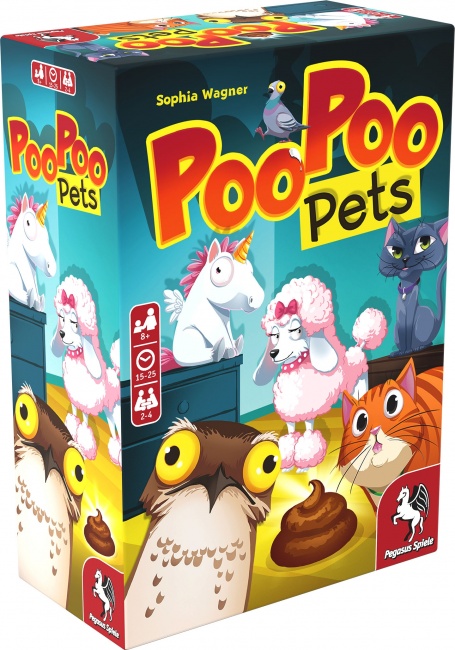 Pegasus Spiele revealed
Poo Poo Pets
, a family dice game by Sophia Wagner, for release into the U.S. Hobby Channel in Q1.
In Poo Poo Pets, players have a number of tiles in front of them depicting specific dice results. Each player attempts to roll the dice combinations that their opponents have in front of them using six dice. If a player scores a roll that matches a tile, they get to press the squeaky toy poo and pause the game so they can take the combination tile that they rolled from their opponent. The last player with tiles in front of them wins the game.
This game is for two to four players, ages 8 and up, and plays in 15 to 25 minutes. It will retail for $19.99.
Pegasus Spiele also announced Doodle Dungeon, a drawing game by Ulrich Blum featuring art by John Kovalic, for release in Q1 (see "Pegasus Spiele Announces 'Doodle Dungeon'").