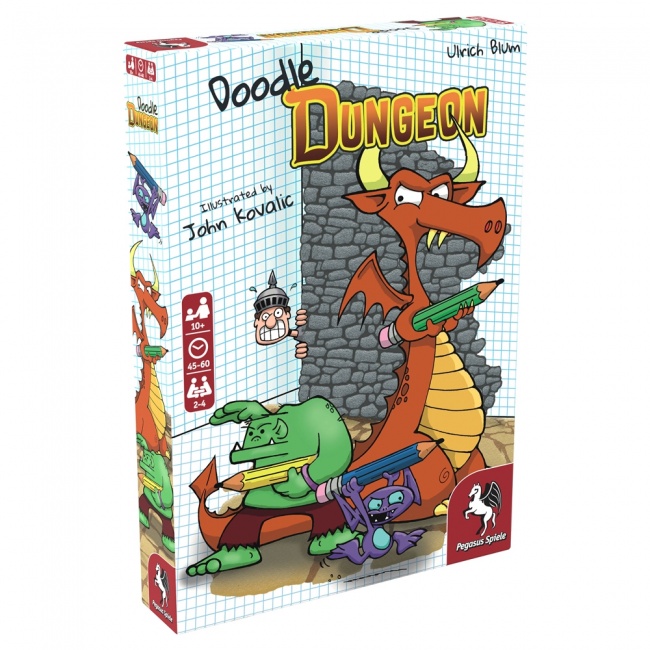 Pegasus Spiele announced
Doodle Dungeon
, a drawing game by Ulrich Blum featuring art by John Kovalic, for release in Q1.
The dungeon bosses are tired of being looted and have forced the best architects in the world into their service to create a hero-proof dungeon. In this game, players will draw out blueprints for these dungeons, and add all-kinds of monsters, traps and treasures into them. Then, to test their dungeon layouts, they will send a dummy hero through each design. Players use drafted cards to hinder their own dummy hero or strengthen the heroes of other players in order to make sure their dungeon passes the test and their opponents' don't.
The game box includes a blueprint pad, 4 pencils, 60 cards, 4 dice, 4 hero figures, a starting player marker, and a rulebook. This game is for two to four players, ages 10 and up, plays in 45 to 60 minutes, and will retail for $29.99.
Pegasus Spiele will also release Spy Connection, a spy network board game, into U.S. Trade for Q1 2021 (see "Pegasus Spiele Will Release 'Spy Connection' into U.S. Trade").