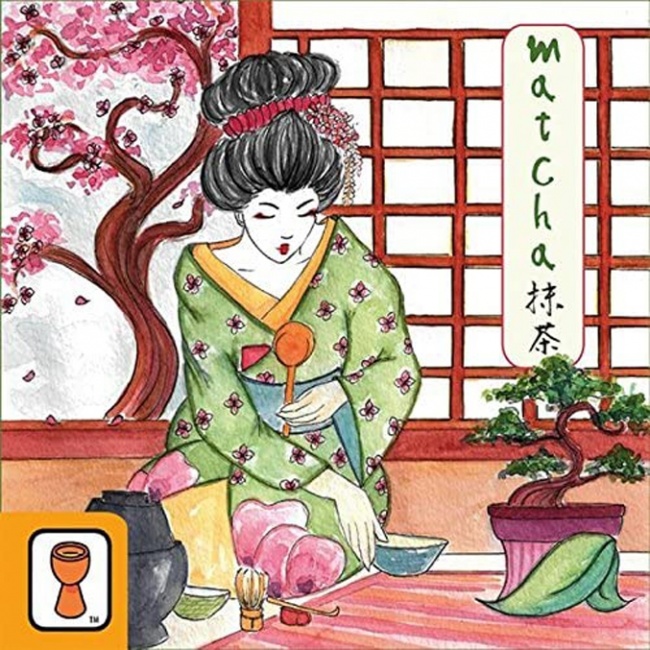 Asmodee USA will release
Matcha
, a Japanese tea ceremony card game, into U.S. retail in March.
Japanese tea ceremonies highlight interactions between their guests and their hosts that can never be replicated in the exact same way. In Matcha, players a try to collect the utensils they require to perform a ceremony by matching up tea ceremony cards. The game revolves around a bluffing mechanic that allows players to manage their hands in order to collect specific sets of cards. The game box comes with 18 tea ceremony cards, 6 mat cards, and 35 wooden utensil tokens.
This game is for two players, ages 10 and up, and players in 20 minutes. It will retail for $9.99.
Grail Games also announced produce Hibachi, a remake of 2010's Safranito, and an updated version of the 2005 game Fjords for release in 2021 (see "Grail Games Revives Two Titles")