This year, Grail Games will produce
Hibachi
, a remake of 2010's
Safranito
releasing in October, and an updated version of the 2005 game
Fjords
.
The dexterity-based Hibachi challenges players to take on the role of teppanyaki chefs as they compete to create meals on the hibachi grill. Players take turns tossing poker-style chips onto the board, with their position determining which ingredients or actions the player may take.
Created by Marco Teubner (Carcassonne Junior, Safranito), Hibachi is for 2 to 4 players, ages 10 and up, and takes about 45 minutes to play. The game will include a game board, 24 chips, 72 cards, 42 paper Yen notes, and a wooden soy sauce bottle marker.
The company attracted AU$ 52,335 (about $40,500) from 707 backers during its Kickstarter campaign to raise funding for Hibachi in November, an average of AU$ 74.02 per backer (about $57.29). The game is scheduled to release in October.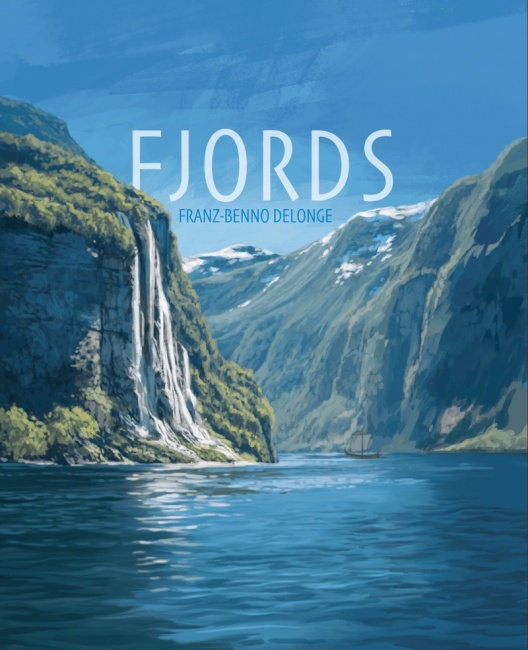 In
Fjords
, players explore the rugged coast of Scandanavia, then set out from their Viking camps to lay claim to as much territory as they can. Created by Franz-Benno Delonge (
Container
,
Manila
) and released in the U.S.by Rio Grande Games in 2005 (see "
Rio Grande's May Board Game Bonanza
"), the original
Fjords
has been out of print for some time.
The new Grail Games edition will feature new artwork and expands the game from two to four players. In addition, five variant modules designed by Phil Walker-Harding (Sushi Go Party!, Barenpark) offer new gameplay options. For 2 to 4 players, ages 8 and up, games take a bit over half an hour to play.
Grail Games will seek funding for the production of Fjords through a Kickstarter campaign launching in Q2. Release date has not been announced.