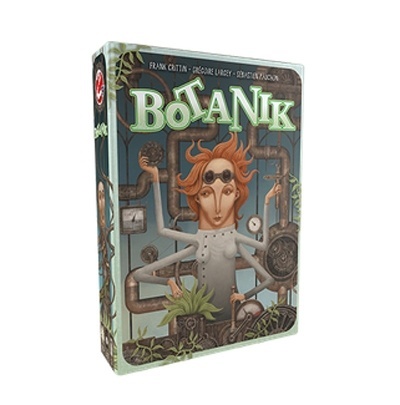 Asmodee USA will release
Botanik
, a tile placement game by Space Cowboys, into U.S. retail on May 28.
In Botanik, players attempt to develop the most efficient network of meca-botanics to save a strange world. Players collect tiles and create machines by continuing to add tiles after they release them from the Registry. They can also prevent their opponent from getting new tiles or force them to take unwanted tiles.
This game is for two players, ages 10 and up, and plays in 30 minutes. It will retail for $24.99.
Asmodee USA also recently released Yum Yum Island, a family game by Space Cowboys (see "Pelican Squadron to the Rescue In 'Yum Yum Island'").