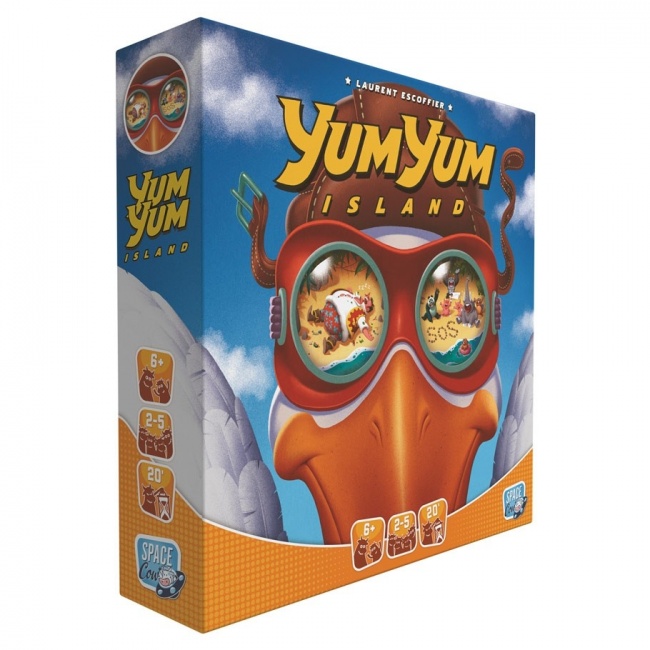 Asmodee USA will release
Yum Yum Island
, a family game by Space Cowboys, on September 25.
All was well for the animals on Yum Yum Island until a giant moved in and started eating their food. Now, it's up to a hearty squadron of pelicans to airdrop food to the poor starving animals. The goal of the game is for players to get animals to eat their fill of food and then rescue them before the giant's throat becomes full. This is the first Space Cow game, a Space Cowboys' label dedicated to kids' games.
Yum Yum Island comes with a rulesheet, a Giant, a Giant Turtle, 12 Animals, 40 Red tokens, 40 Green tokens, 5 Masks, 4 Trees, and a Die. It is for two to five players, ages 6 and up, plays in 20 minutes, and will retail for $29.99.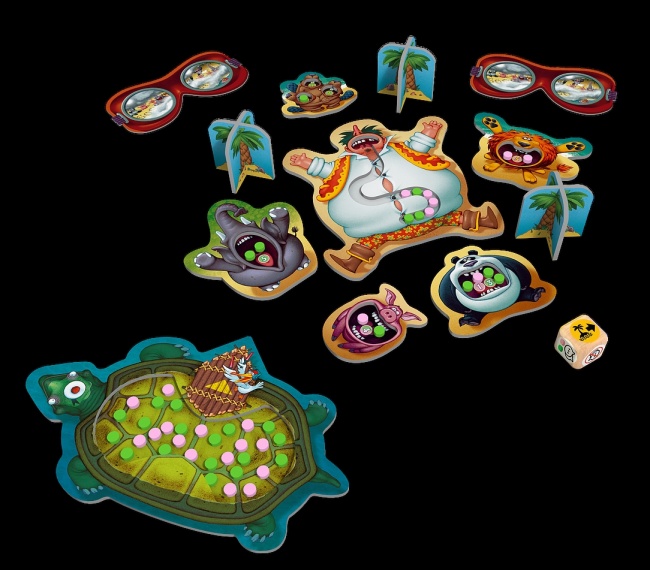 Asmodee USA also released
Sherlock Holmes, Consulting Detective: Baker Street Irregulars,
a cooperative game by Space Cowboys (see "
Asmodee USA Brings 'Sherlock Holmes, Consulting Detective' to U.S. Trade
").