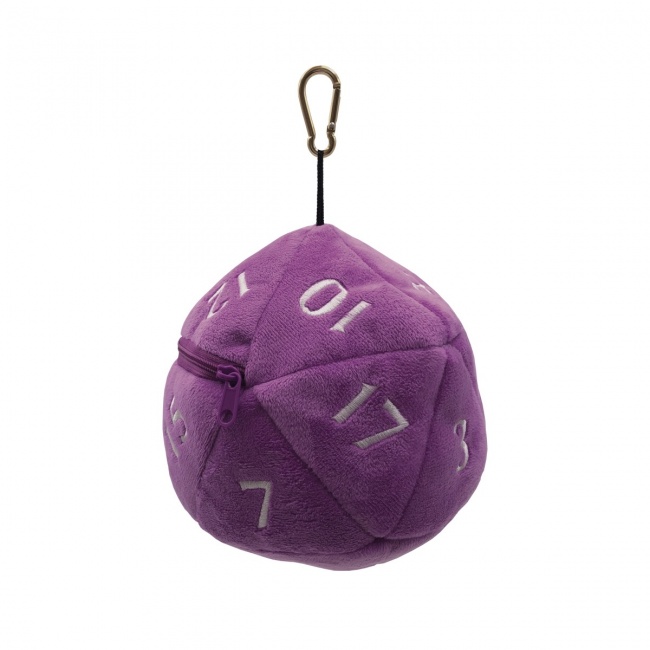 Ultra PRO announced six different-colored
Plush D20 Dice Bags
for release this summer.
These plush, zippered dice bags hold up to 50 dice each and measure 6.5 inches in diameter. They include a detachable carabiner to allow them to easily hook onto a backpack or belt loop. The dice bags come in six different colors (purple, white, black, red, green, and blue) and the red, green, and white versions are expected to arrive in June. The first wave of orders for this product may be allocated.
Each dice bag will retail for $12.99.
Ultra PRO also announced Dungeons & Dragons Class Character Folios for release in July (see "Protect 'D&D' Character Sheets with 13 Redesigned 'Class Character Folios'").
Click on Gallery below for full-size images!